If you love pizza but don't want to eat too much dough, you're wondering how to make thin pizza crust. Welcome to this thin crust pizza recipe!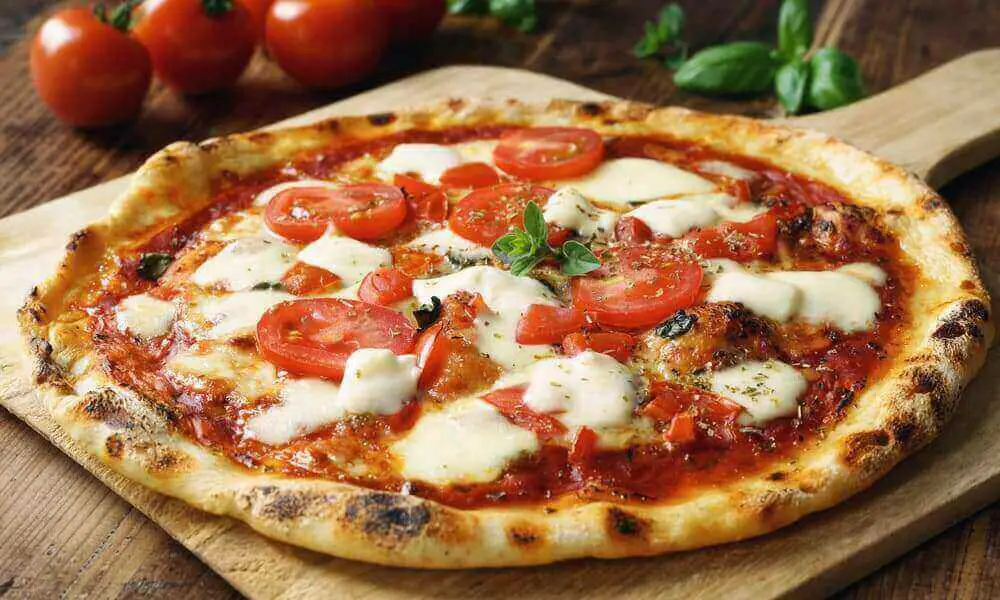 All Basics To A Good Pizza Dough Recipe
Thin pizza or thick? Who likes what! The thinnest and crunchiest is traditionally prepared in Rome. In Naples, it is also not thick, but softer. But Americans usually prefer pizza on a lush dough, which sometimes resembles just an yeast open pie. If you prefer a more Italian version, check out our recipe. The pizza comes out really thin and quite crispy, especially if you don't overdo it with the sauce.
Thin crust pizza is the most Italian dish you can think of. This is a pizza with a thin base and an airy crispy pizza crust. This pizza is perfect for those who don't trust their appetite and know they won't stop at one bite. You visually saturate without eating too much dough. If you love thin crust pizza keep reading this article, we will reveal some secret tips on making your own homemade thin crust pizza.
Pizza cuisine nowadays has become very diverse. If you ask a specialist to cook Italian pizza, he or she will ask you to clarify which one. The fact is that each region of Italy has its own cooking technologies: Roman, Neapolitan, Ligurian, panzerotti and others. Interesting fact: in Italy, pizza is protected by law.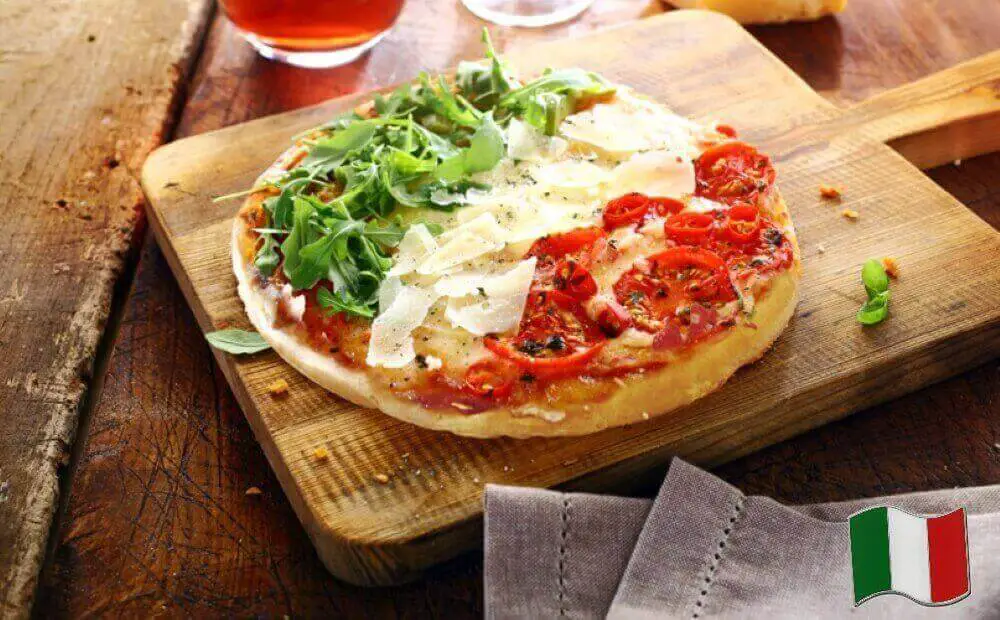 By standards, pizza cannot be larger than 13 inches in diameter, and its thickness must not exceed 1 inch. In addition, no technique and tools such as stand mixer can be used to knead the dough, only hands.
Besides, pizzaiolos recommend to use only mozzarella which is a soft cheese that spreads evenly over pizza when melted. Due to it, the pizza is tender and juicy, it literally melts in your mouth. A huge mistake is to use hard cheeses, although they give a pleasant tart aftertaste, but they melt much worse and do not give juiciness. You can add them, but only with mozzarella.
There are so many difficult and easy recipes all over the internet, we will teach you thin crust pizza dough recipe that is easy to be made at home, making your own pizza on your own dough is so worth it, and if you like thinner crust follow our easy-to-follow tips for homemade thin crust pizza.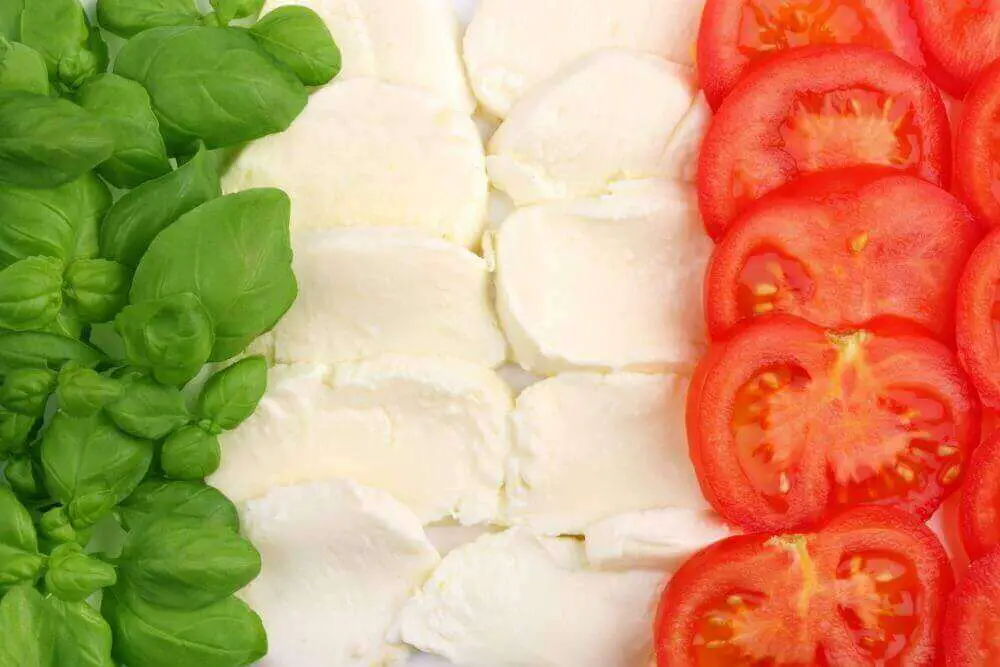 So How Do You Make Thin Crust Pizza? How To Make The Pizza Crust Crispy?
It is important to reduce the prep time in order to get crispy pizza crust, and for this you need to have your oven preheated well and set to a very high temperature. In this case, you need to keep an eye on the pizza and pull it out in time so that it does not burn.
And of course it will not be superfluous to grease the thin crust pizza dough a little with olive oil, even if it is not said in a homemade pizza crust recipe that you picked.
How to make the thin crust pizza dough extremely thin? If you want super thin crust, it is important to roll the dough out as thin as possible without tearing it, take a very small dough ball and use a rolling pin. This way thin crust pizza is ready in just five minutes in a hot oven.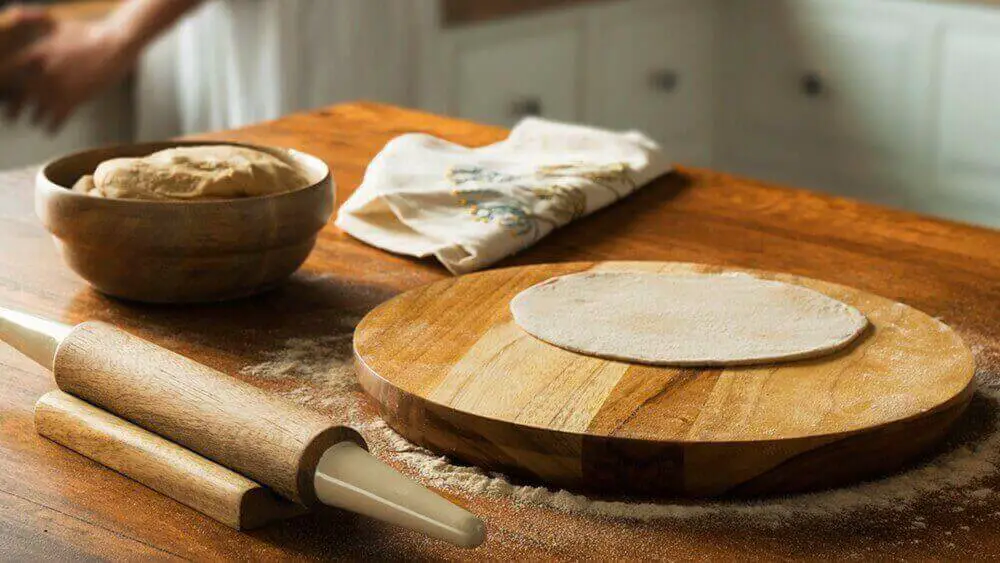 Storage and reheating
Homemade pizza dough is better baked fresh, so it is not advisory to store it. However, you can store the dough ball in fridge for about two days. You can also place them in your freezer for up to one month. To reheat your thin crust pizza preheat pizza pan and your oven at high temperature and warm the pizza for couple of minutes until it is steaming hot.
Do you need a baking stone to make pizza at home?
Cooking on a pizza stone is undoubtedly better. This is another reason why thin crust pizza at home is not the same as in a pizzeria. After all, when cooking on a baking sheet or parchment paper, pizza does not receive enough heat from below, as if it were cooked on a baking stone. The main thing is to preheat the pizza stone in advance so that it is very hot.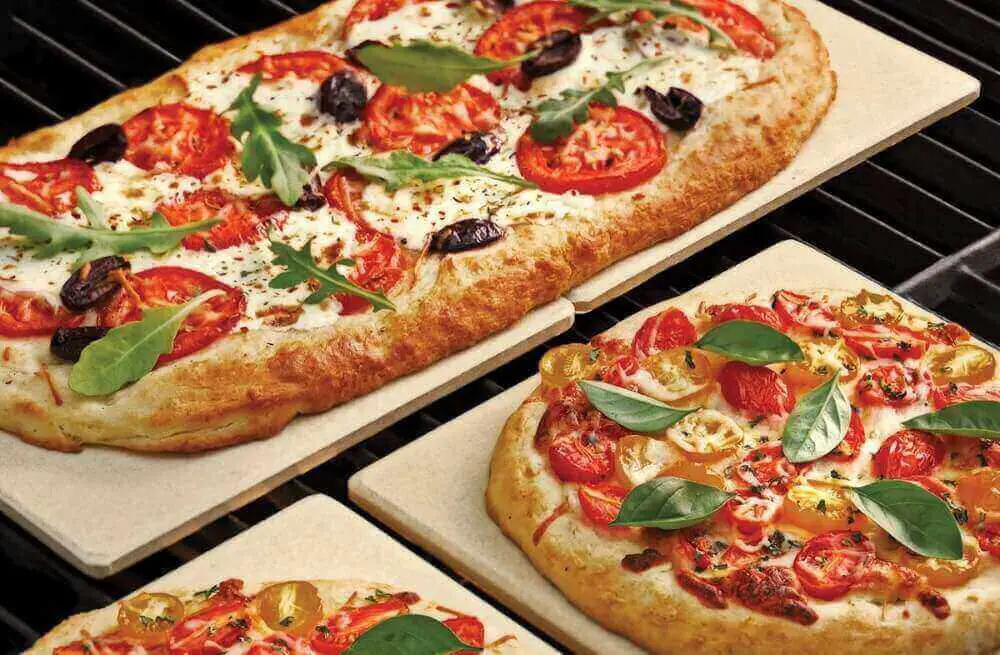 Some Useful Tips
Pizza dough
Pizza base is the main ingredient. When stretched, the dough should not shrink or tear, it should not stick to the hands. How to achieve this?
First, use cold water, so the dough will be elastic and uniform.
Secondly, bake thin crust pizza at high temperatures – this is what will achieve crispness. In traditional Italian pizzerias, for example, the temperature in the oven is 430°F. The baking time depends on the thickness of the dough: the thicker it is, the longer it takes to rise and bake.
Approximately you will need 15-20 minutes, but here you should rather focus not on the clock, but on the appearance of the dish and the crust. You can use bread flour if you do not have the option of whole wheat flour, you can also take all purpose flour just remember to add a little more water.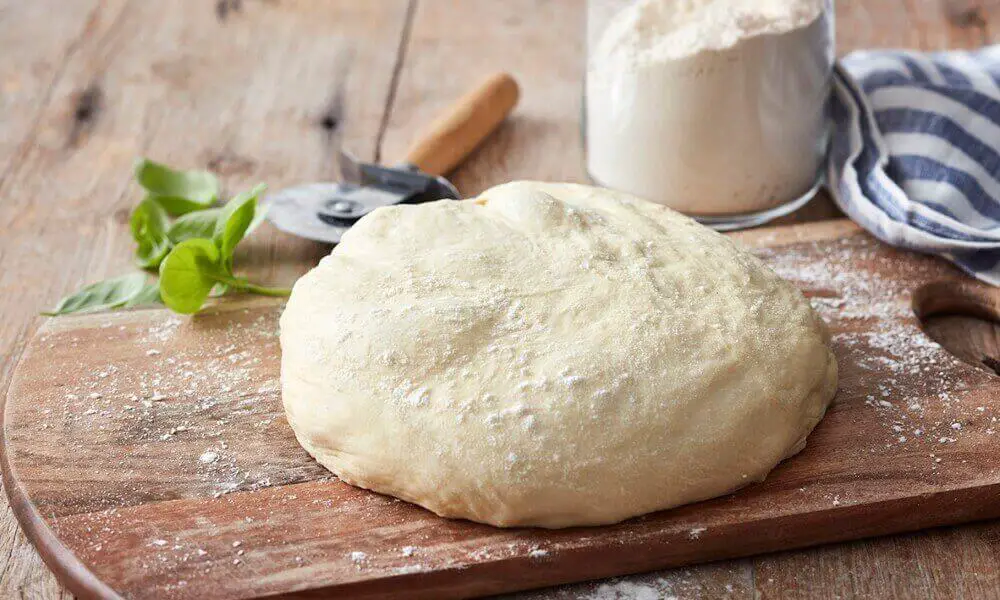 Pizza sauce
Usually, pizzas use tomato sauce (it's better to use pureed tomatoes rather than tomato paste), but in reality, the options are limited only by your imagination.
Usually there should be a thin layer of pizza sauce (optimally – 0,1 inch) so that the dough does not become sour in the oven, but you should not be too greedy as well so that the pizza does not turn out too dry. If you don't like tomatos add some white alfredo sauce, it is unusual but as long you're happy with results, that's all that matters.
If you want to learn which sauce is better, follow the link "Is Pizza Sauce Marinara".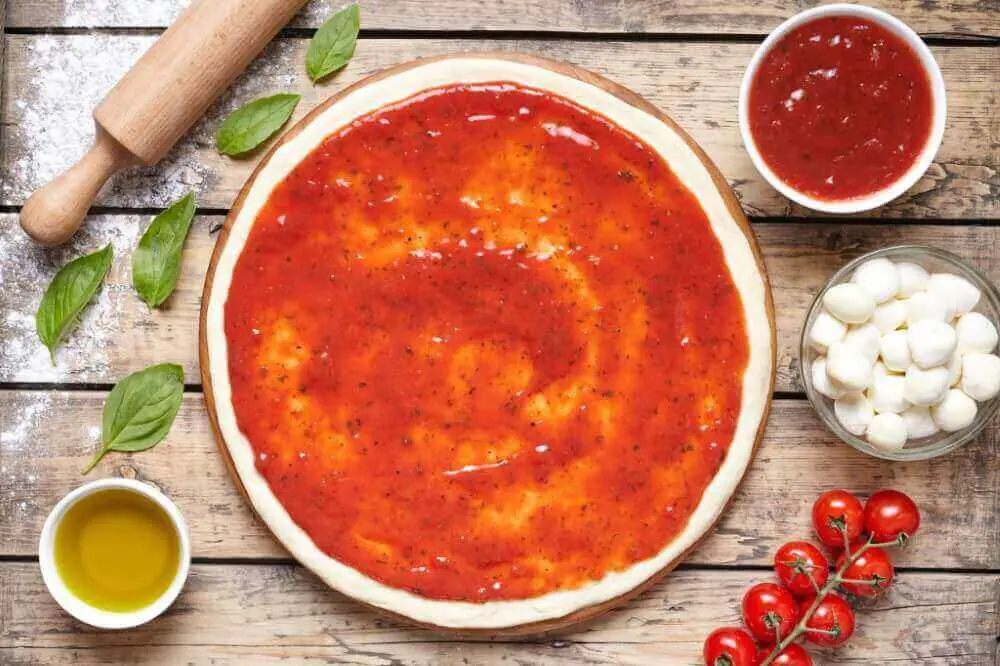 Cheese
For classic homemade pizzas, two types of cheese are used: one for filling and viscosity (usually mozzarella), and the second for a rich taste. For the top layer, choose hard and semi-hard varieties, parmesan, maasdam, edam, cheddar. If you like blue cheeses and want to make a Four Cheese Pizza, add them to the hot base immediately after baking.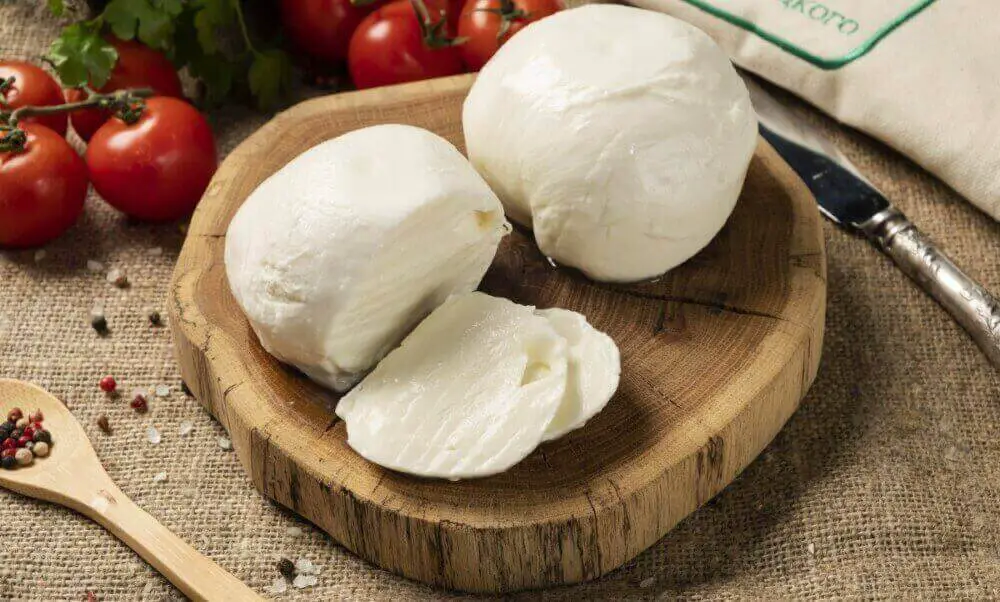 Toppings
Any combination is good for homemade to the dish. But it is better to avoid cucumbers: their pulp after baking will become lethargic and unpleasant and would not make a good combination with pizza sauce.
Another popular ingredient is mushrooms: don't cut them too thin so they don't dry out. The classic option, of course, is champignons, but you can use white, and even shiitake mushrooms. You can add some chopped cooked sausage, if you like meat in your pizza. Add some garlic powder to your thin crust pizza recipe for appetizing aroma.
Greasing the pizza crust with garlic butter will give your pizza splendid aroma and not even a crumb of the crust will be wasted.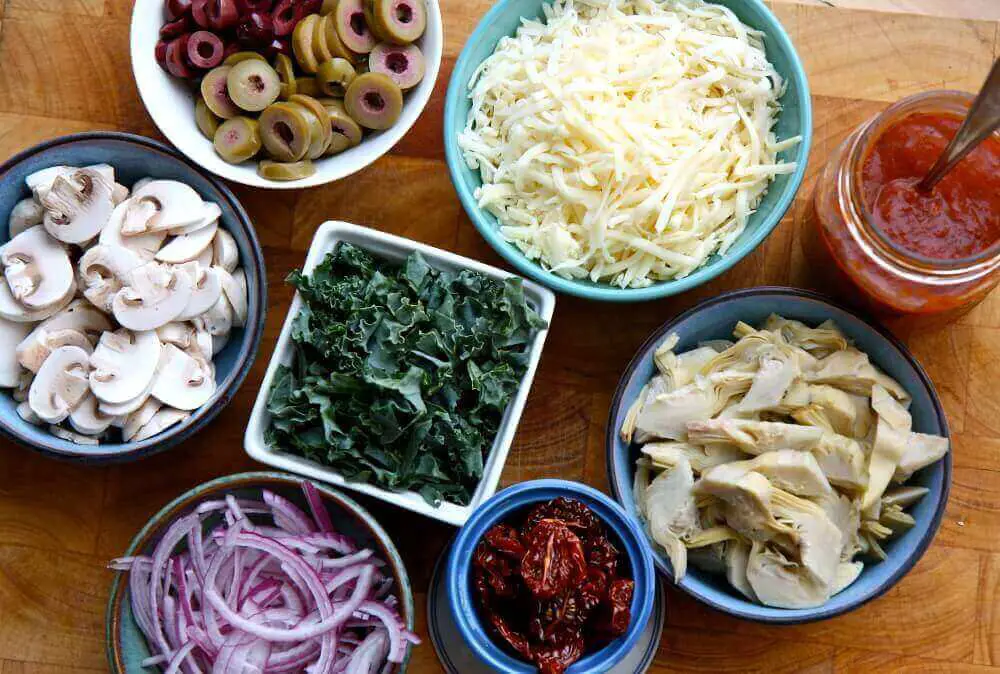 Yeast
Using instant yeast would be a great option since you can add it right into dry ingredients, and you don't have to wait till it dissolves in water, when you make thin crust pizza.
Italian Key Tips
The dough for real Italian pizza is kneaded and rolled into a layer only by hand;
Rolled out dough should be laid out on a hot baking sheet or stone;
Sauce from tomatoes canned in their own juice is more tender than from fresh tomatos;
To spice the sauce up, you can add evaporated white wine to the sauce.
Make sure that the central part of the future base is slightly thinner than the sides. This will allow the dish to bake better, and the denser edges will hold back the filling and prevent it from spreading.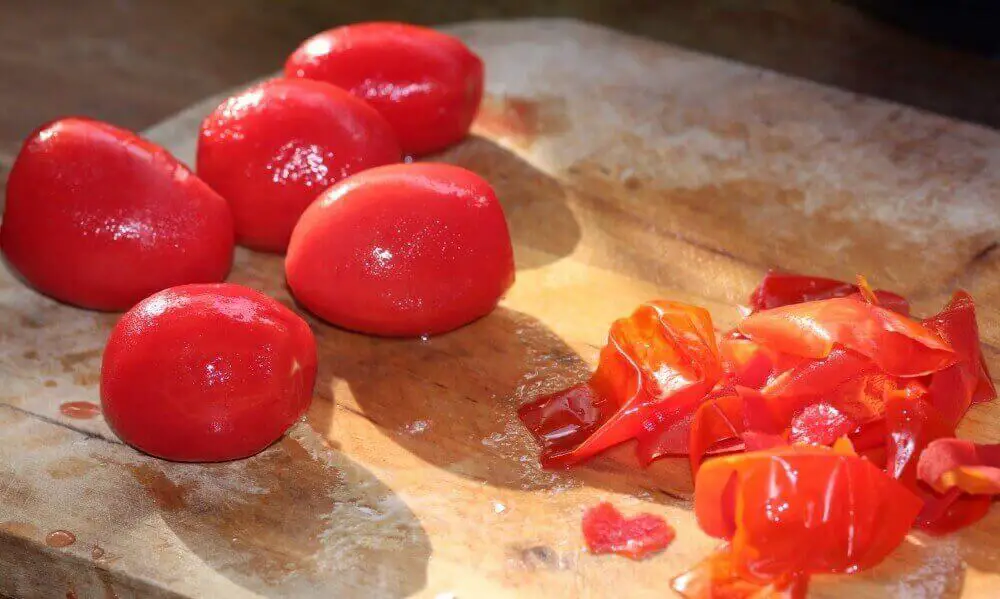 How To Make Thin Pizza Crust: FAQ
How do you make pizza crust thinner?
If you like thin crust pizza dough that will crunch in your mouth, then you need to roll it out as much as possible, sparing no effort, and bake at elevated temperatures – 440-480 F degrees. There is another secret to a deliciously crispy thin crust pizza dough – olive oil. You should grease the baking sheet. Put the pizza dough on top and send it to the oven preheated to 430 degrees for 5 minutes. Only then add the filling.
Why can't I get my pizza dough thin?
It is possible that you are taking too much pizza dough and not applying enough force when rolling. In addition to get a thin base, do not let the dough rest too long, otherwise it will rise a lot.
What flour is best for thin crust pizza?
The smaller the grinding of flour, the more crumbly, airy and soft the thin crust pizza dough will be. If we use coarse grinds (such as 2 or 1), it is better to use them in a certain proportion with 00 or 0 flour. Because otherwise the pizza dough will turn out slightly dark and will have a huge amount of gluten, which can spoil the taste of our dish. Thus, the best option is 00 pizza flour. Otherwise, you can take bread flour or all purpose flour, but in that case proportion of flour to water would be a little different, adjust it according to the pizza crust recipe.
How do you make pizza dough not thick?
Don't let the dough rise. In good pizza dough, a yeast mixture is added, that is, yeast diluted in warm water. With yeast the dough starts to ferment and become thick and airy. If you want a thin and crispy pizza, don't let your pizza dough rest for more than half an hour.
Can you make gluten free pizza?
It is possible. There is a special flour without gluten that you can use for your pizza crust recipe. Of course, the texture of the pizza dough will be slightly different from the usual, and the pizza will not turn out so crispy, but that'll reduce amount of nutrition calories.
Can I use bread machine to make pizza dough?
You can experiment in any way you want, although authentic Italian pizza would turn out the best when you make it with your hands.
Pizza Dough Recipe
Use a wooden spoon and mix dry ingredients together.
Add a cup of warm water and a spoonful of olive oil.
Mix until the dough is firm and solid.
Knead the dough with clean hands without rings, squeeze it through your fingers until the dry parts disappear and the dough becomes homogeneous.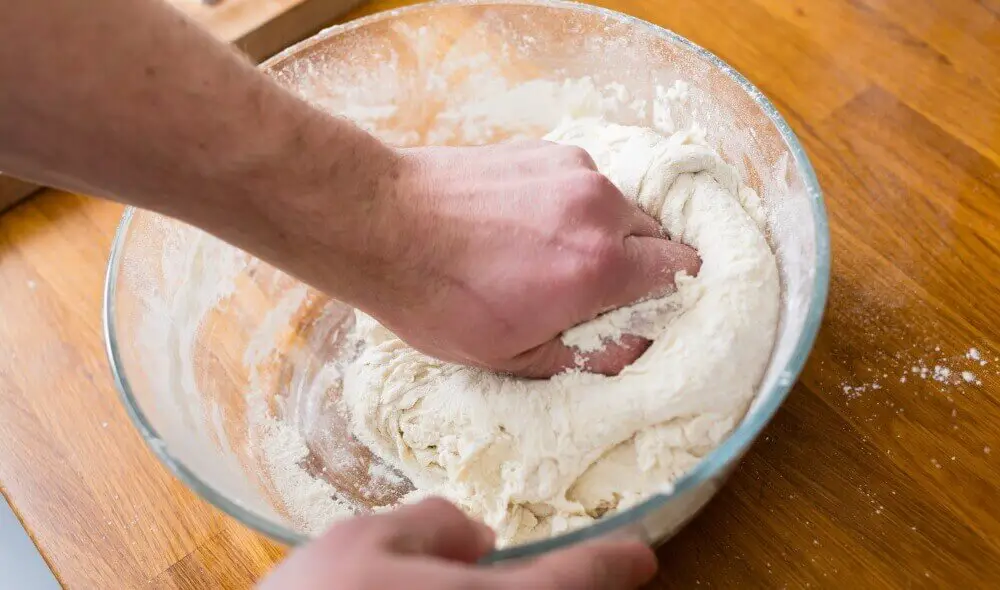 Knead the dough for five minutes. The rolling pin will help thin the dough and squeeze out any excess air.
Cover the dough with an upside-down bowl and wait up to a quarter to half an hour. With this easy homemade pizza dough recipe thin crust pizza will turn out just as in best pizzerias. And you're ready for the pizza night with your friends!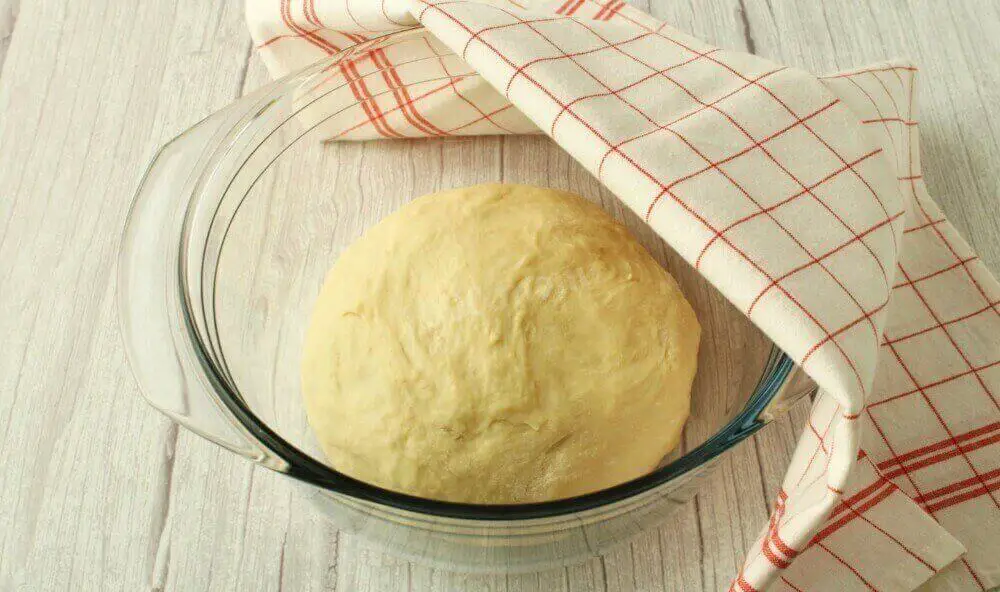 Classic Tomato Sauce
Now you need to prepare the classic sauce.
For real Italian pizza, you need to prepare a special sauce, and using ordinary tomato paste or ketchup, as some housewives do, would be wrong.
This sauce is very tasty and fragrant thanks to basil, and you can use it not only when cooking pizza, but also as a great addition to pasta or meat.
Plunge tomatoes into boiling water and peel. Watch how it can be done very quickly.
Cross-shaped cuts are made on the tops of the tomato, after which the fruits must be lowered for 15-30 seconds in boiling water. This is necessary to easily remove the skin.
Cut peeled tomatoes into small pieces. Rub the tomatoes through a sieve or blender, but do not beat, otherwise the sauce will lose color.
Heat a frying pan or saucepan, pour in the oil and fry the chopped garlic on it.
Transfer the tomatoes to the pan, mash them with a fork into gruel and simmer over medium heat until all the liquid has evaporated.
Add basil leaves and olive oil and put the resulting mass on a slow fire for 15-20 minutes. Strain the lightly boiled sauce from the basil and leave to cool.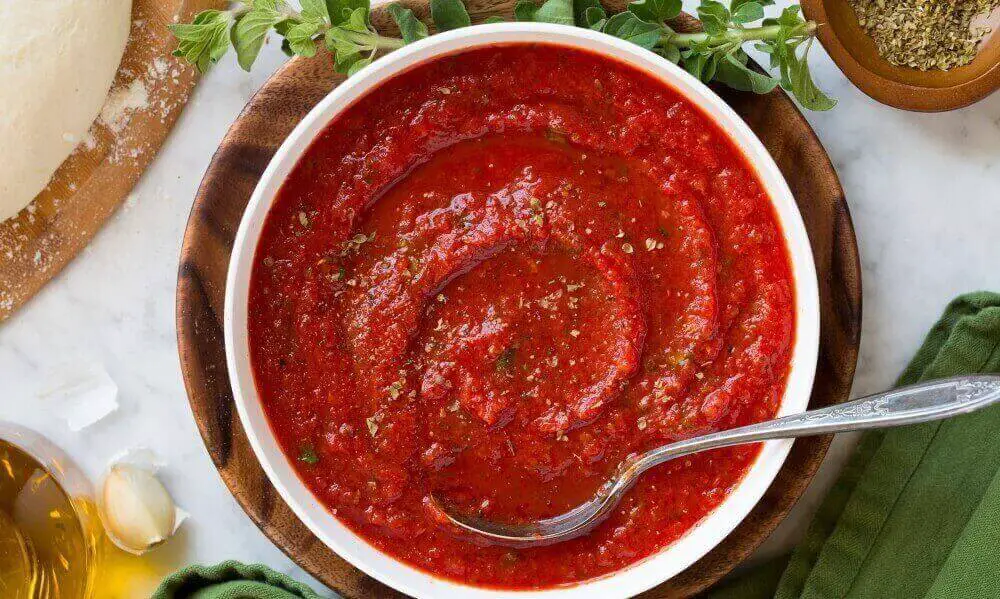 Good pizza requires a number of nuances:
Flour from soft wheat is ideal for dough.
Do not be too lazy to pre-sift the flour through a sieve: the dough will be better.
In order for the dough to "rise" better, it is necessary to dissolve the yeast in warm water.
Yeast is added dry or diluted.
Remember that the yeast dough must be kneaded until it begins to lag behind the walls. In order for the dough to turn out elastic, it must be kneaded for a long time.
It is better to take unrefined olive oil.
The dough rolls out quite thinly and is additionally stretched in the hands.
The highest temperature and the shortest baking time are the basic rules for baking pizza.
Do not put too much topping on the pizza, otherwise it will not bake through.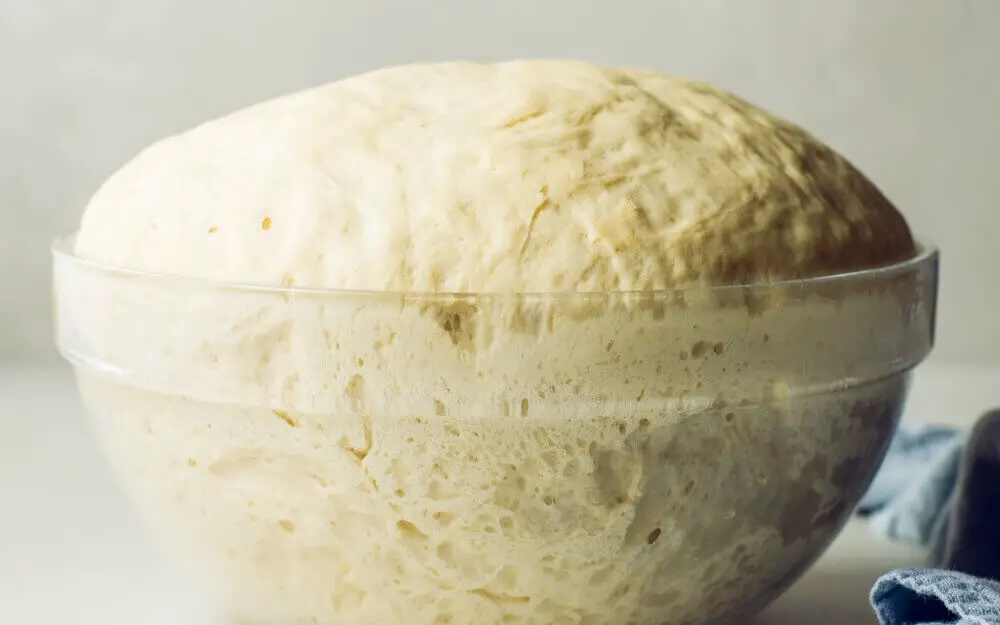 Final Thoughts About Thin Crust Pizza Recipe
The dough is the most important part of thin crust pizza dough recipe. To make thin but tender pizza crust, use Italian soft wheat flour with a grinding degree of 00. Some restaurants and delivery services make the dough more complex: they use a mix of wheat, rice and oat flour.
As mentioned earlier, the perfect pizza crust is cooked in the oven. The temperature in it reaches 530 degrees Fahrenheit. It seems that at such temperatures any dish will simply burn. However, practice will teach you how long to keep the pizza on fire so that it turns out crispy, but juicy.
Technology does not stand still: everyone has long been accustomed to electric ovens. But to cook a real pizza, you should use an oven, for example, a hearth oven with natural baking stone. This is how pizza is obtained with a crispy pizza crust and a soft middle. Using electric oven is still possible, but you should preheat the pizza stone and sustain high oven temp.
Now you know that everyone's favorite pizza is not such a simple dish. A real pizza should be tender, but with a crispy crust; thin but airy; juicy, but not falling apart in the hands. Making the perfect Italian pizza takes some skill, but the end result is definitely worth it. We provided you with detailed pizza crust recipe, all you have to do is invite some friends and enjoy!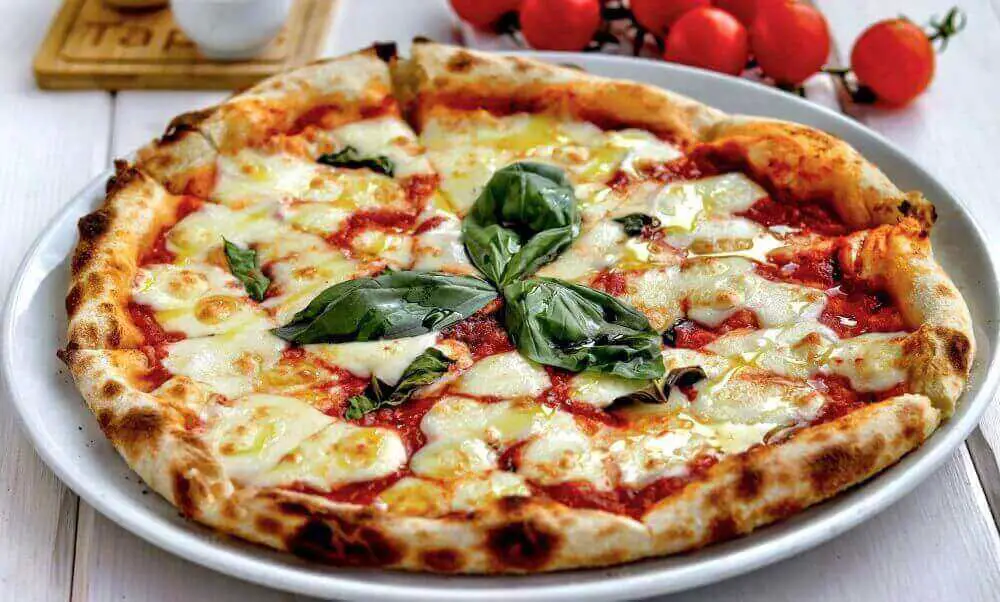 Thin Crust Pizza Recipe
Add this detailed thin crust pizza dough recipe to your cooking list and you will not regret it. As with all Italian food recipes, the key to the success of the perfect thin crust pizza base is quality ingredients. Thin crust pizza dough can be stored in the freezer, but it tastes better fresh. See more about storage in this post.
This is a fairly simple recipe if you follow all the rules carefully. The pizza will be light and tasty. Choose good ingredients for cooking and be meticulous, then success is guaranteed to you.
You can choose any toppings, pizza is a dish that is very good for showing off your imagination, but if you want to stick to the basics and get a simple but delicious dish, use only tomato sauce and quality cheese, mozzarella is best.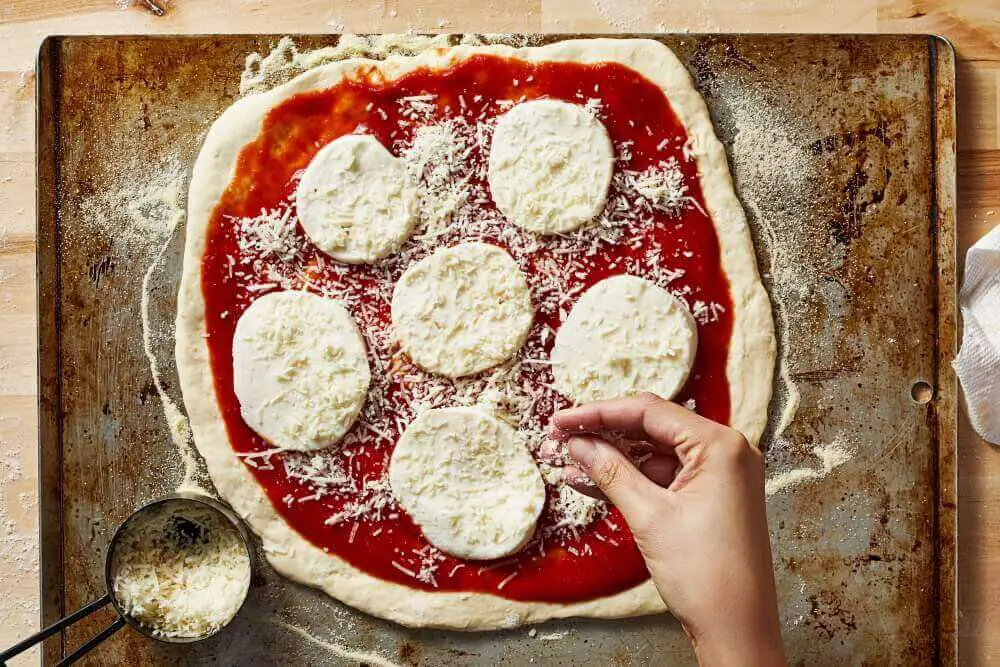 Ingredients
water 1 cup
flour 2 cups (bread flour or all purpose, if you don't have 00)
live yeast about 1 tablespoon (or 2 teaspoons of dry yeast)
olive oil 4 teaspoons
sugar 1/2 teaspoon
salt 1/2 teaspoon
Temperature
480-520°F
Cooking
Mix all thin crust pizza ingredients in a large mixing bowl, add one cup of warm water. Dissolve the yeast.
Add sugar and salt.
Add olive oil.
Sift the flour, this will add airiness to the dough and improve the quality of the dough. The amount of flour will have to be moderated independently, as different flours can carry themselves differently in the dough.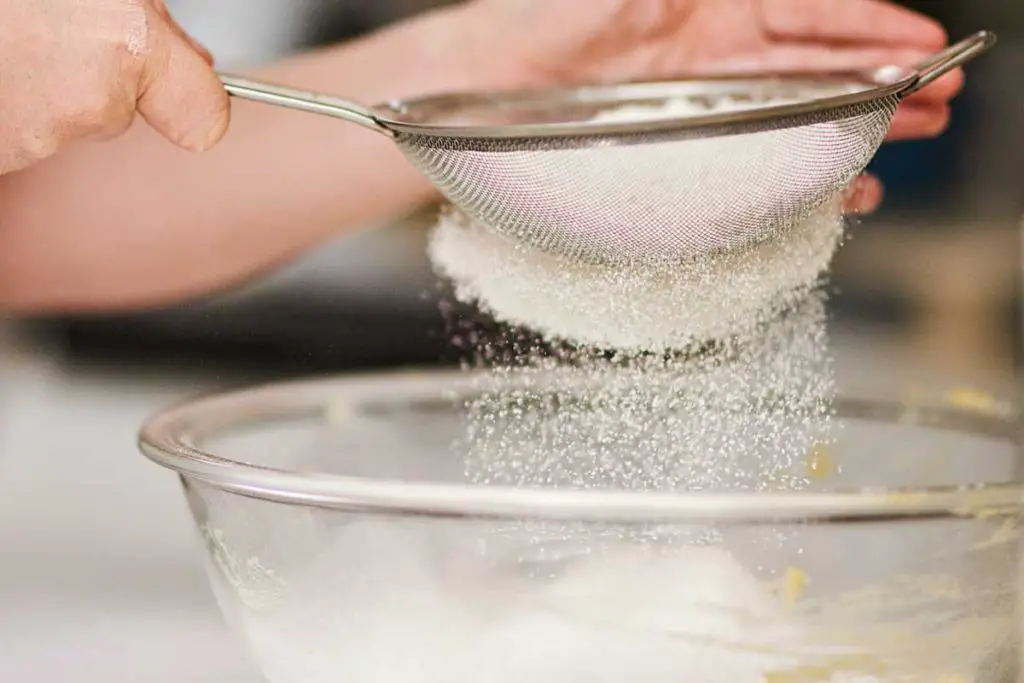 Correct density is very important for pizza dough. It is impossible to say exactly how much flour will be needed for the dough, because the properties of the flour can vary greatly. Each time, flour is added not only to the eye, but also to the touch.
Knead the dough on a lightly floured surface. The dough should be soft and elastic, but not sticky to your hands.
Divide the dough into three parts and roll into three balls. Wrap them in plastic wrap and leave in a warm place for 30 minutes the amount of dough you need to cook, the rest can be put in the refrigerator.
Roll out the dough immediately on baking paper to make it easier to place it in the oven later.
There is nothing wrong with using a rolling pin, it will help you roll out the dough thinly and remove excess air, although if you want to feel Italian authenticity, you can try doing everything by hand.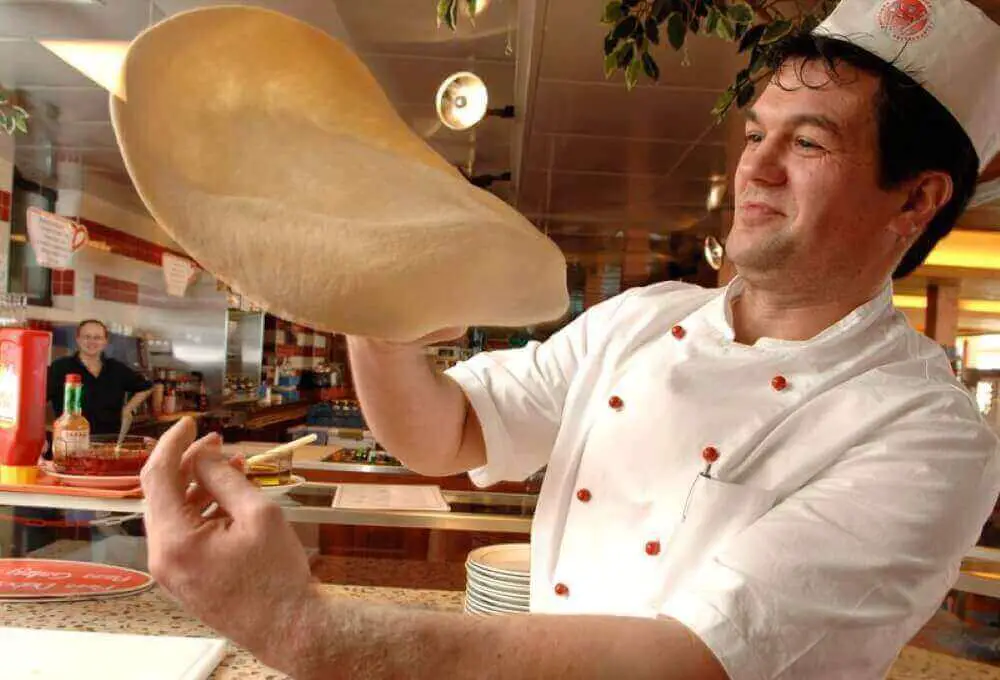 Roll out the dough to 0,1 inch thick, make the base uniform and shape it into a round shape. The edges are slightly bent to get pizza sides.
Spread sauce evenly and sprinkle with grated cheese. Transfer on paper to preheated oven, bake 5-10 minutes, on stone or pizza pan. Some prefer to bake the base first and only then add the filling. This way the cheese won't burn while the pizza is baking.
Remove the pizza from the oven and generously sprinkle it with Mozzarella, previously cut into pieces or grated on a coarse grater and put back to bake for another 2-3 minutes, until the cheese is completely melted.
Bake in the upper compartment of the oven with any filling and pizza sauce that you like!
Drizzle the finished pizza with olive oil and sprinkle with a small amount of finely grated Parmesan, and you can also decorate the dish with fresh basil leaves. Cut the pizza into portions and serve hot.