If you're in search of something amazing, consider fish and shellfish pizza. This dish will not leave anyone indifferent. Read this post to find out how to make miniature seafood pizza.
Believe me, it will be more like a gourmet restaurant meal than a snack from a diner. A true elegant gastronomic treat, seafood pizza is great for special occasion or party. But be careful, you can fall in love with it and start making it every chance you get.
In addition to its delicious taste, seafood pizza offers many health and wellness benefits.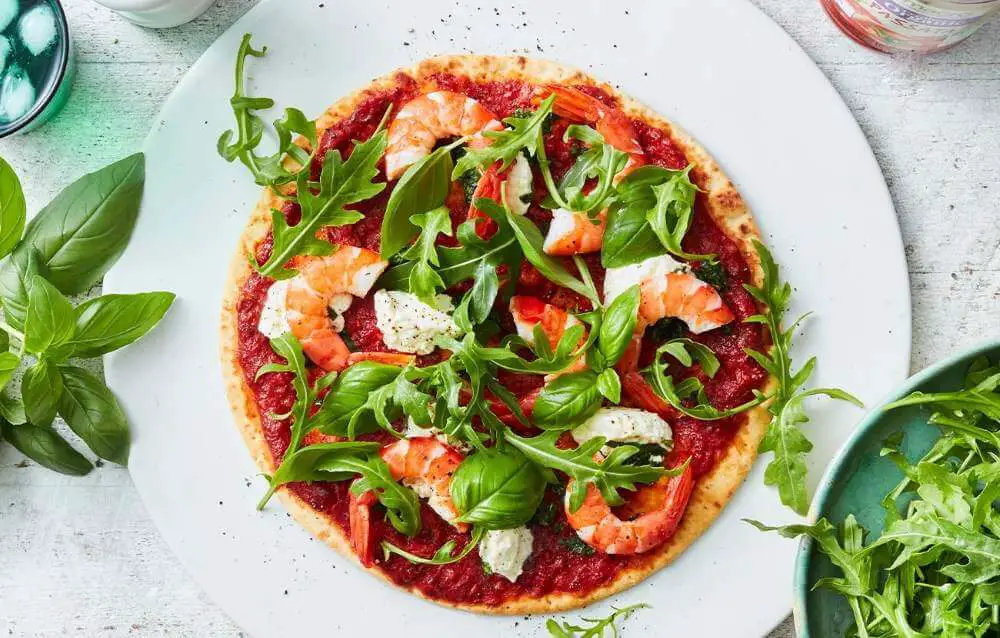 Pizza with Seafood Benefits
It is difficult to overestimate the benefits of fish products and shellfish. In terms of nutrients and health claims, seafood is second to none. High in protein and low in saturated fat, this product is full of important nutrients and vitamins. You can see the nutritional content individually for fish and seafood at this link.
Nutritionists recommend including fish and seafood in your diet at least twice a week. This provides care for the health of the heart and blood vessels, bones and teeth, eyesight, and brain. Eating seafood has a beneficial effect on beauty and appearance, making the skin, hair, and nails healthy.
With the exception of large whole fish, most seafood has a very short cooking time. This coincides exactly with the basic principle of pizza cooking: the faster and hotter, the better! Other than seashell clams, no pre-cooking will be necessary.
Cooking for too long will make seafood dry and rubbery and destroy many of its nutrients. It's the same with pizza; cooking too long will dry out the crust and toppings. So, 15-20 minutes on average will suffice.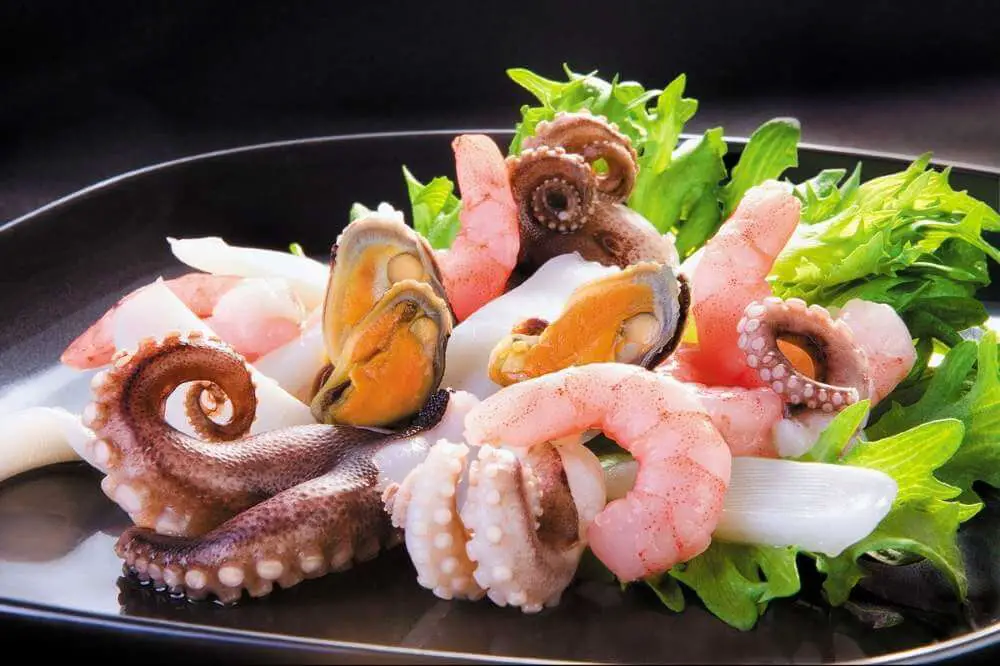 Why Pizza Is Good for Seafood
Seafood is great for pizza in general and for mini pizzas in particular.
Above all, fish and shellfish go well with cheese, which is a must-have pizza ingredient. Seafood also lovely combines with herbs and light vegetables, which are also a frequent topping. If you want even more heartiness, you can also add simple ingredients like chicken or mushrooms. It would be a fantastic combination of flavors.
Also, pizza has a short cooking time, which is also good for fish products. Seafood goes great with all kinds of sauces. These include classic tomato sauce, teriyaki sauce, and white pizza sauce. And extra virgin olive oil complements the flavor of the dish and protects the delicatessen from drying out.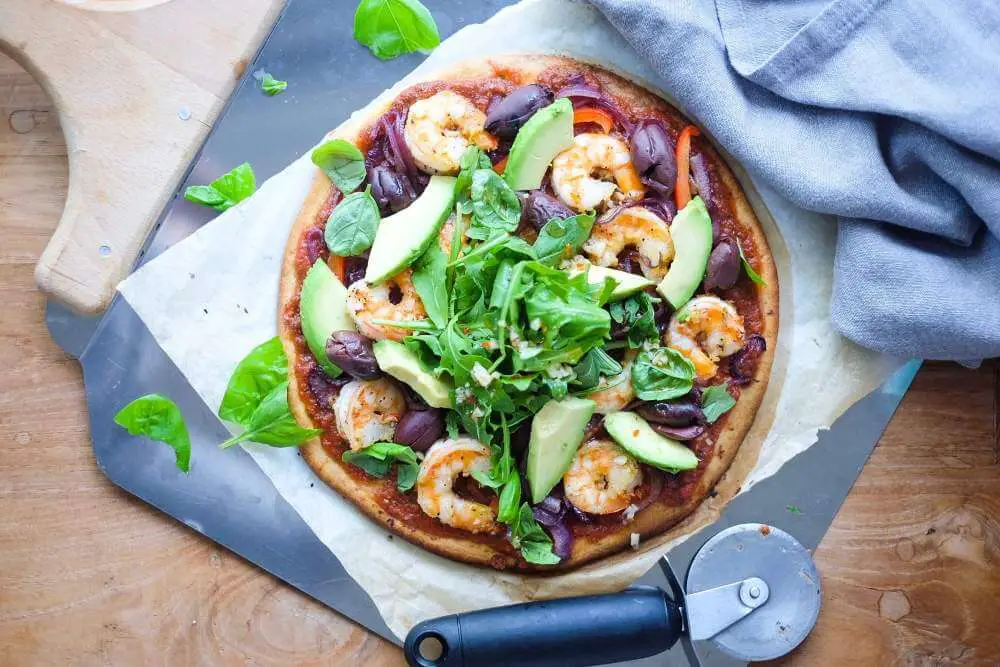 Why choose a seafood mini pizza
Mini pizzas give you the freedom to try different combinations of toppings. Say, a few mini pizzas will be with shrimp, a few with mussels, a few with clams. It will be a dream dinner!
But seafood ways for more! You can even try different cuisines with the same set of toppings. With different sauce, some of the mini pizzas can be made Oriental style and some Mediterranean style.
Originally, seafood pizza is an Italian dish, but fish is also popular in Asia. There's no limit to making some mini pizzas with shrimp, basil and white sauce and some with mussels, sesame seeds and teriyaki sauce. Of course, don't forget to add parmesan and mozzarella cheese to each option.
And the main advantage of mini pizza is that there is no need to cut the seafood pizza into portions. Small circles help avoid slicing seafood and preserve its juicy flavor.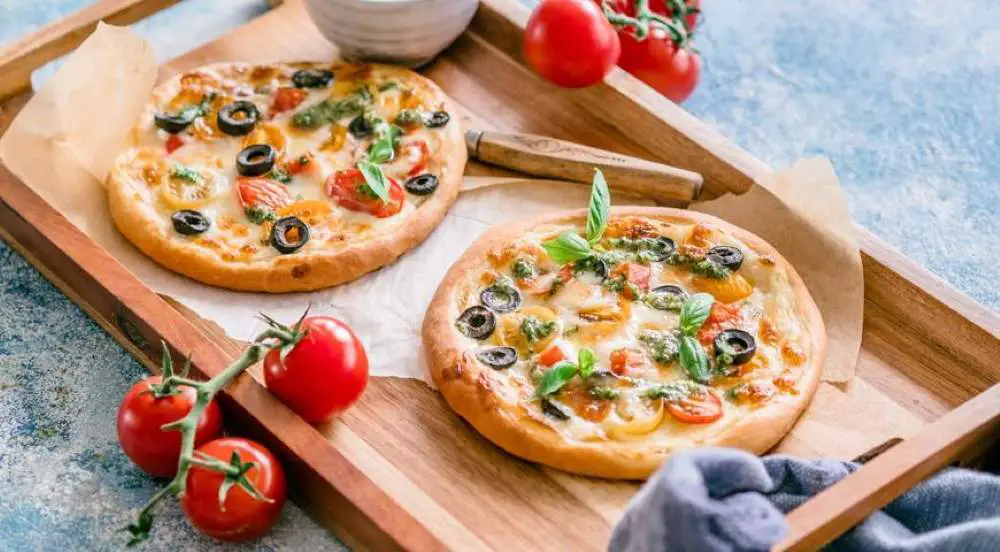 Seafood Pizza Recipe
To speed up the process, you can take ready-made pizza dough and tomato sauce, and lay out the toppings and assemble your seafood pizza. For true pizza lovers, here's a recipe for dough and white sauce that I think is perfect for seafood. You will need the following dry and wet ingredients for the pizza dough:
3 1/2 cups whole wheat flour
2 tsp. salt
1 tsp. sugar
Basil, oregano, or rosemary to your taste
2 tbsp. extra virgin olive oil
1 1/4 ounce envelope of yeast
1 1/3 cup warm water
Starting from scratch, make yeast water in a bowl. Then mix dry ingredients and olive oil in a second larger bowl. Once fully mixed, add the yeast water to the mixture in batches and knead. When it doesn't fit in the bowl, transfer to a work surface dusted with flour and knead once more.
Form the pizza dough into one large or two small balls. Cover the dough and let it rest at room temperature; wait for it to rise at least for two hours. To speed up the process, you can use an oven that has been preheated to 200 degrees but turned off.
One part of dough can be used immediately, the other can be put in the fridge and freezer. Refrigerate the pizza dough in a spacious container; it ferments for about another 24 hours.
Seafood pizza toppings and sauces
While waiting for pizza dough, you can work on the toppings and sauce. The good thing about white pizza sauce is that it doesn't take a long time to evaporate. This recipe has already been published in a post about pizza sauce, so I'll just leave the link here, so I don't repeat myself.
Oregano, basil, garlic, butter, and mozzarella cheese are amazing with seafood and fish. Be careful with the garlic; take no more than two cloves, or you'll overpower the delicate flavor of the seafood.
Moving on to the toppings, you can use whatever fish and seafood you love. Salmon, cod, shrimp, mussels, clams and any ideas you desire, all goes perfect! Oh, I can't wait to eat it all!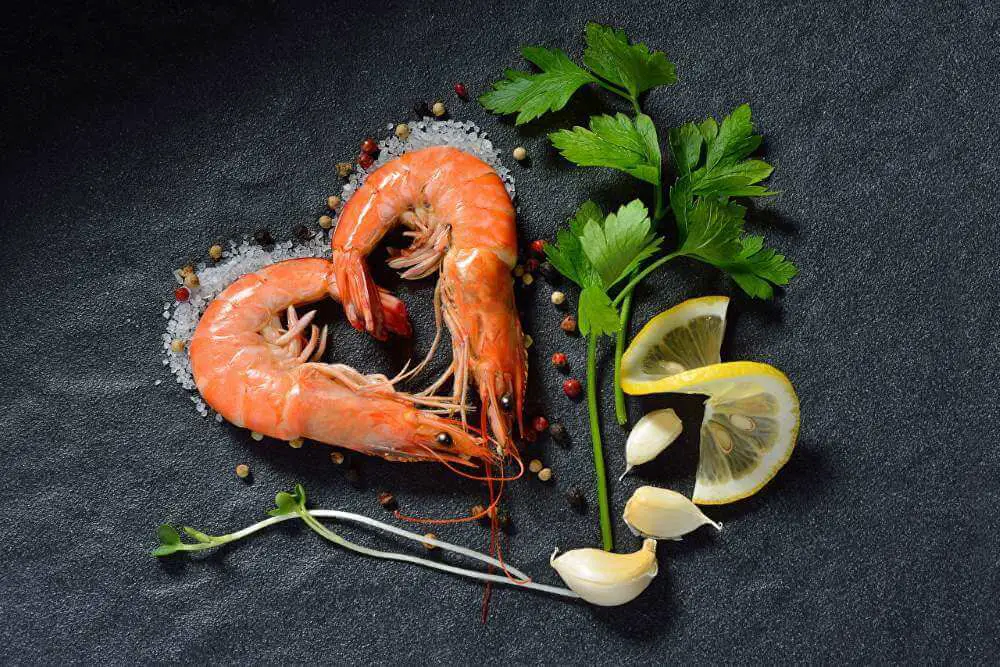 If you plan to take frozen foods, say shrimp, thaw them in advance as recommended by the manufacturer. We don't need extra water on the pizza dough. If you take closed mussels, pre-scald them in boiling water for a few minutes to open the shells. Do not add salt because the parmesan is quite salty.
Roll out the pizza dough into a large layer and use a mold to cut out circles so that the mini pizza is two bites. By the way, my mold for the small circles is an upside down cup. Knead the rest of the pizza dough back into a ball and roll out again.
If the dough turns out a little moist and is difficult to work with, check out some tips to overcome the stickiness of the dough here.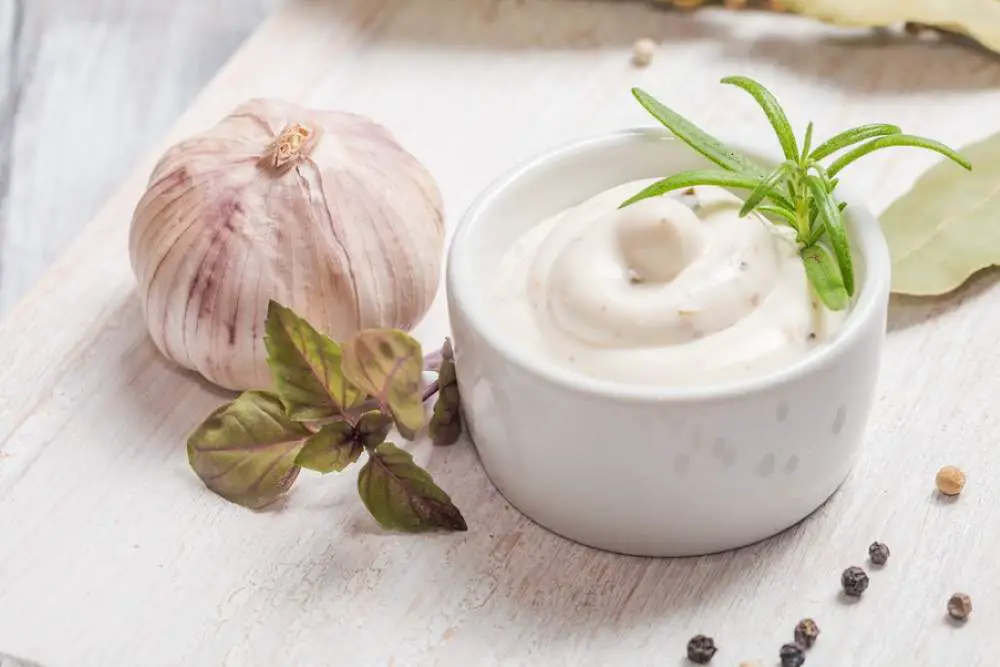 Assembling miniature seafood pizza
At this point it's time to turn on the oven preheat, just like for any other pizza. Using a preheated pizza stone gives you a wonderful crust. To save time, place mini pizzas on a thin baking sheet and then place that sheet on the pizza stone. Brush the tray with a little olive oil just in case.
Finally, we start to assemble the mini pizzas. Spread the sauce on the first layer, put mozzarella on the second layer, then the seafood toppings, and sprinkle the parmesan on the last layer. You can also add oregano, basil, and garlic to your taste. Here's a great moment for some cute photos, by the way.
Cook your seafood pizza at 400F for about 15 minutes or until the cheese is melted as you love it. While watching the pizza cook, you can prepare dipping sauce or lemon for sprinkling.
A good combination might be soy sauce or umami if you are focusing on Asian cuisine. On the other hand, if you focus on Italian cuisine, seafood pizza would be great with light, sparkling Mediterranean-style wines.
Continuing the seafood theme, curious about whether clams belong on pizza:
FAQ
What kind of fish goes on pizza?
The most popular choices for seafood pizza are salmon, tuna, and cod. These types of fish are convenient because they are easy to fillet. You can take any relevant fish you like. Choose a different sauce for each type of fish, the most important thing is that it brings you delight.
What do you call a seafood pizza?
Seafood pizza is any pizza with toppings of fish, clams, shrimp, mussels, and even octopus. All of these ingredients go beautifully with pizza crusts, cheese, and sauces.
Is seafood pizza authentic Italian?
Yes, seafood pizza is authentic Italian, and it is popular all over the world. Seafood is native to Mediterranean cuisine, and it's a delicious combination with traditional pizza toppings of herbs, vegetables and mushrooms.
A Final Tip on How to Make Miniature Seafood Pizza
I'll conclude with one little tip. Seafood can release a lot of liquid and make your crust undercooked on the bottom. Don't put too much topping to avoid a soggy dough.
To end our mini seafood pizza review, I can say that I have never had a bigger appetite before than I do now. Seafood pizza surpasses anything you'd expected. Be sure to try this recipe and share your ideas in the comments below.