How to make pizza rolls in air fryer so that it would be impossible to pass by? So that no one could resist their inviting crunch? 8 minutes is all it takes.
You'll need less than a quarter of an hour to cook frozen pizza rolls in air fryer. My family and I cook pizza rolls a couple times a week and it never gets old.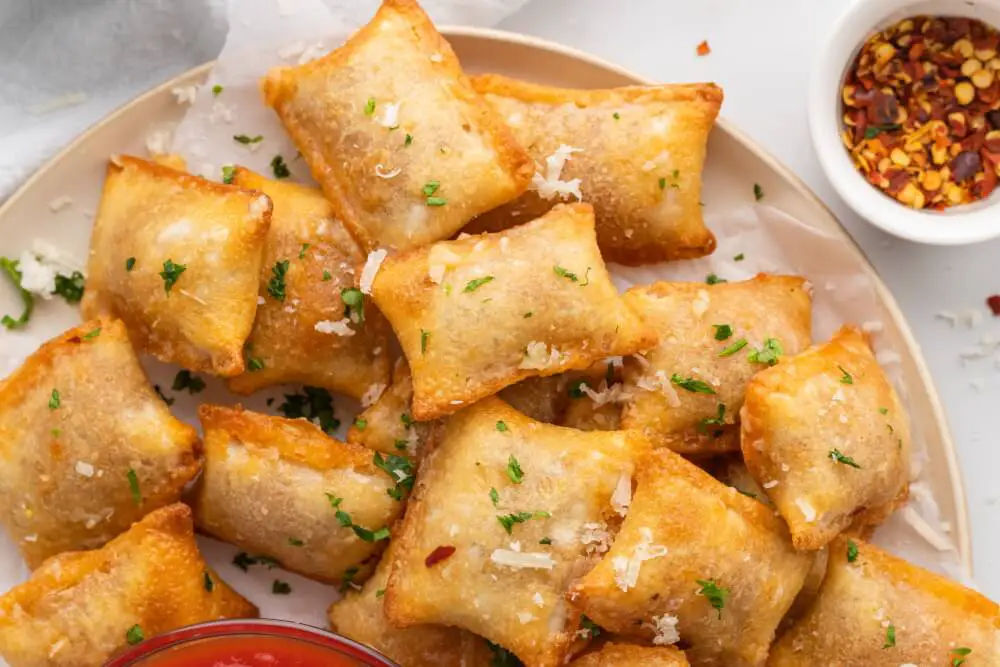 This recipe is about pre-made frozen rolls, but if you want you can make homemade rolls. For homemade rolls you may use wonton wrappers dough and any filling you prefer. In addition to the usual pepperoni and cheese, you can use, say, ham and mushrooms, and replace the pizza sauce with BBQ. Your imagination is limited only by the size of your air fryer.
And that will be the subject of one of my next reviews. Now let's focus on air fryer frozen rolls.
What Are Pizza Rolls?
Air fryer pizza rolls are one-bite snacks with a variety of toppings wrapped in a crispy crust. The trick is to put as much stuffing as possible in the pizza dough pocket. For one-bite rolls favorite pizza toppings are the same as for large ones. Guess which? You're right, of course, they are pepperoni, gooey cheese, and pizza sauce.
Pizza rolls are a mixture of American and Italian cuisine. The light, thin dough, tomato-based sauce, and spicy pepperoni came from Italy, of course. And America has made this dish easy and quick to prepare.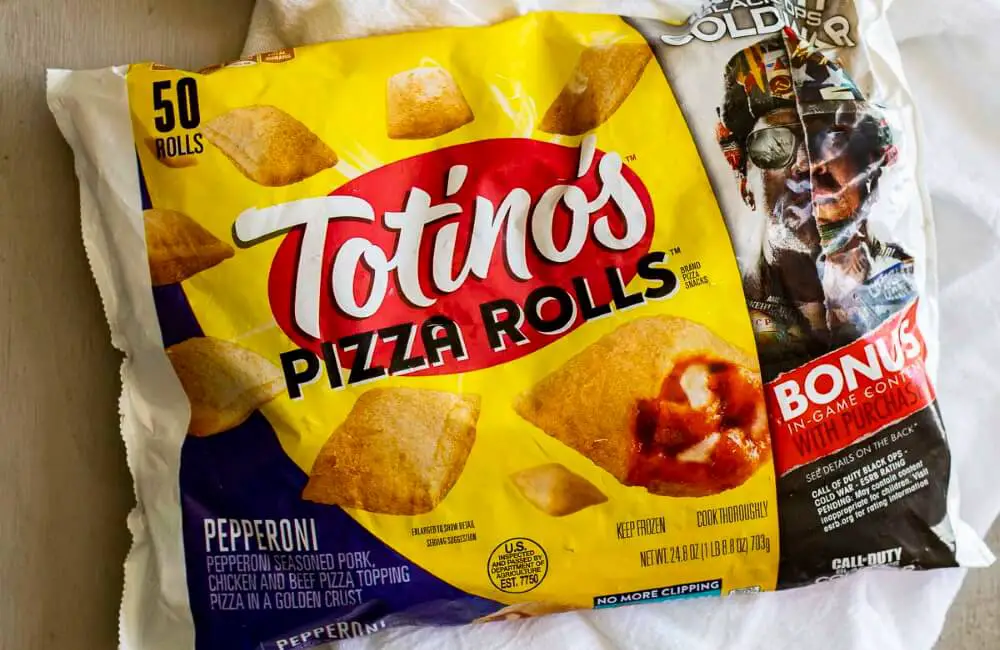 The popular brands
Already prepared frozen pizza rolls are sold practically everywhere. There are several well-known brands, let this not be a complete list, but examples:
Totino's,
Annie's Pizza Poppers,
Tator Tots,
Mama Cozzi's Pizza Snacks,
Cheeseburger bombs.
Crispy pizza rolls are equally good at a crowded party or at home in front of the TV. Kids always like them, which is why every busy mom appreciates them. And of course, a quick snack comes in handy when you just want something to crunch on.
Why everyone loves frozen pizza rolls
Obviously, the main reason is their delicious taste. Everyone can choose toppings according to their preferences. The rolls are available for any diet, including vegan, vegetarian, keto, gluten-free and low-calorie. Sweet dessert rolls are the opposite option.
The next reason is how convenient and easy pizza rolls are to make! No extra dishes get dirty when cooking. No need to look after the frying.
Also, the cook time is very shot. No need to waste time defrosting. All in all, it takes less than 15 minutes to get pizza rolls ready. And while the cooking process is going on there is free time to make your favorite sauce.
What You Need to Make Pizza Rolls in The Air Fryer
The only equipment needed is an air fryer. No prior preparation is necessary! This recipe is suitable for any air fryer.
Compared to an air fryer, an oven consumes much more energy and takes longer. And microwaving doesn't give you that crispy crust that everyone loves so much. In a pinch you can fry the rolls in an ordinary frying pan, but then you must use a lot of oil.
Air fryer cooks quickly and neatly, it really is a useful thing in the kitchen. It comes in handy not only for rolls but also for many other air fryer recipes.
Don't forget about dipping sauce for your air fryer pizza rolls! Buy ready-made or make your own. Read on to find out how to make garlic butter at home.
Is it worth using oil?
The air fryer basket has a non-stick coating, so no oil is required. In addition, the pizza dough will be perfectly crispy without any extra fat.
But some do find that cooking spray or olive oil makes the crust even crispier. To decide how you like it better, spray just half of the pizza rolls and then compare.
As for me, I have to count my calories, so I air fry pizza rolls without oil or spray.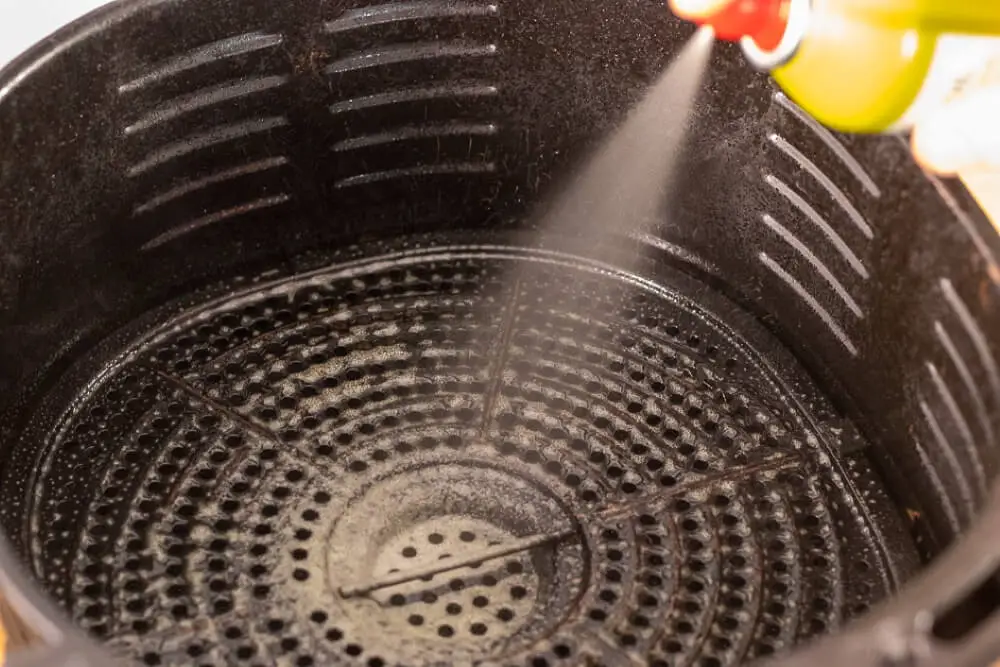 How to Cook Air Fried Pizza Rolls: Step-by-Step Guide
Like all air fryer recipes cooking frozen pizza rolls is very simple and quick. By the way, keep them frozen until you are ready to air fry. Let's look at each point in turn.
Preheat air fryer
Turn on your air fryer to 380 degrees F in advance. Preheating affects the result. If the temperature rises slowly during the process, the rolls will stew rather than bake. The pizza dough may become loose and too soft. The crust may remain pale, not golden brown.
By the way, this tip applies to cooking all frozen foods, not only air fryer pizza rolls.
Warning: Do not leave your air fryer unattended while cooking pizza rolls!
Place frozen pizza rolls in the air fryer basket
Take the desired number of servings of frozen rolls and place them in the fryer basket. The best result is obtained if the pizza rolls are in a single layer. The hot air will circulate well and make a nice crust.
If you are in a hurry and want to cook the whole package of pizza rolls at once, you will have to interrupt the cooking process and shake the basket several times. Make sure that the rolls do not stick to each other and cook evenly.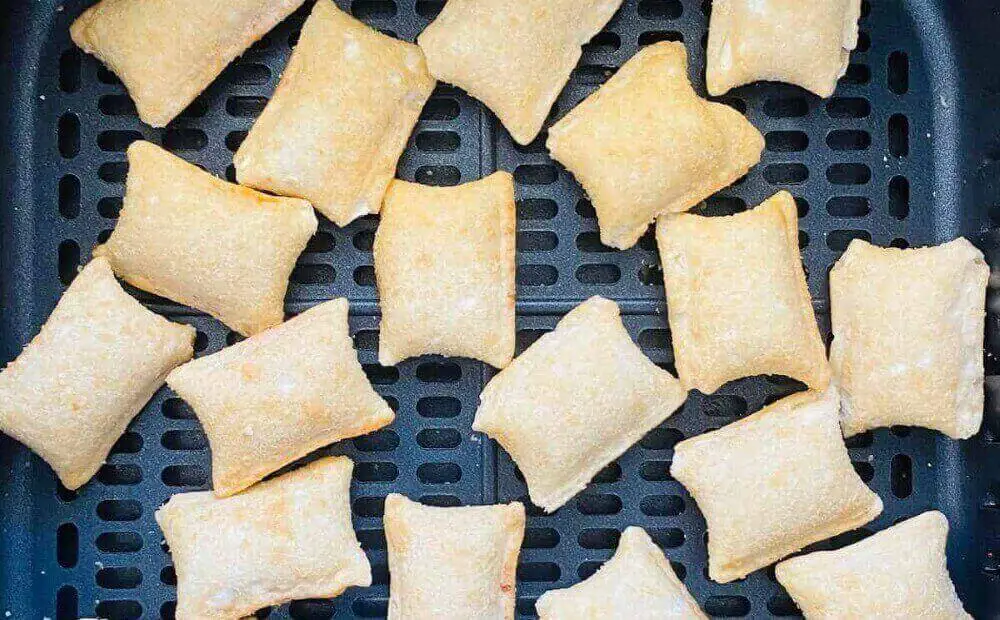 Timing
Timing is very important in this recipe. Please, be guided by the number of rolls.
Cooking time for 12 pieces or less
All air fryers vary in power, and the optimal time depends on the model you use. For single layered pizza rolls, start with 8 minutes. If necessary, add 1 minutes at the end of air frying, not more.
Air fry pizza rolls for 4 minutes and flip each pizza roll over with tongs or just shake the basket halfway through the frying process.
Cooking time for more than 12 pieces
For a larger load, the cooking time will be longer. For pizza rolls stacked in two layers, try setting the air fryer time at 8 minutes, and add time as needed. You have to stir well so shake the air fryer basket halfway through and a few more times.
The more layers of pizza rolls you put in, the more some will be overcooked and others undercooked. Don't ignore the flipping!
Overcooking is dangerous
Keep in mind, air fryer frozen pizza rolls explode if you overcook them. All the sauces will come out. It can hardly stain your air fryer basket. Do not turn on the air fryer at too high temperature and do not set it for a long period of time. Cook air fryer pizza rolls until they turn golden brown.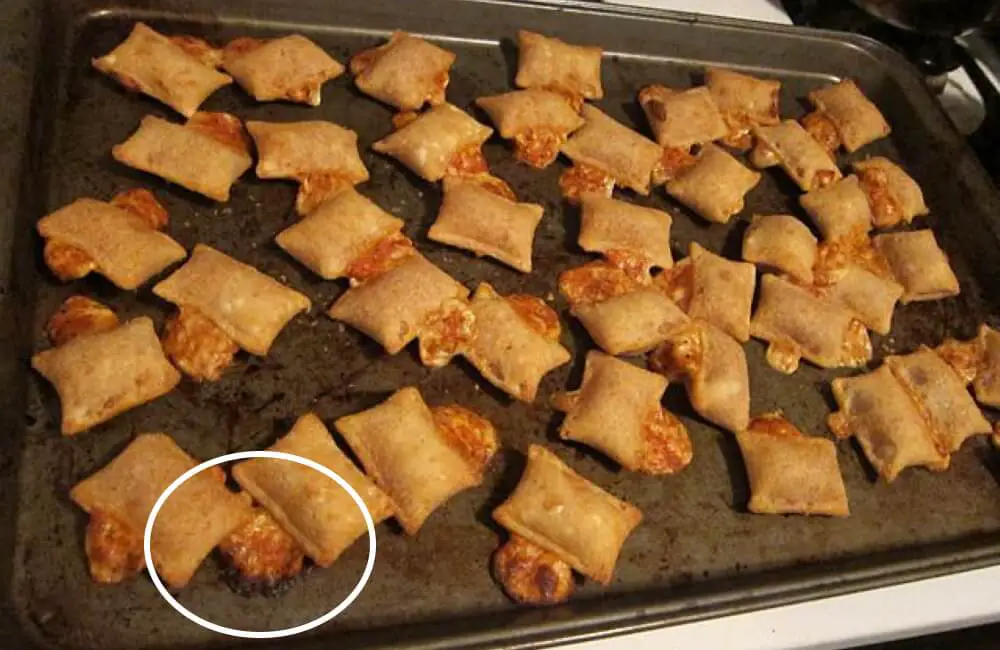 The last step
After timer rings, remove the air fryer basket out and let the pizza rolls rest for a while. The cooking process is still going on in the filling. Then serve immediately with your favorite dipping sauce.
Read more about serving below.
Caution
Be cautious! Air fried pizza rolls are extremely hot inside. Make sure they are cool enough before to dig right into them. Melted cheese and tomato sauce take a long time to cool. The first bite should be as careful as possible!
Notes
It can be difficult to guess the perfect cook time. It all depends on the power of your equipment and the number of pizza rolls you are air frying. Take notes and adjust the time settings each time you cook.
Write down if it was a single layer or a double, whether you spritzed them with olive oil or not, and when you flipped the pizza rolls. After two or three tries, you'll know magic time to make the best pizza rolls ever!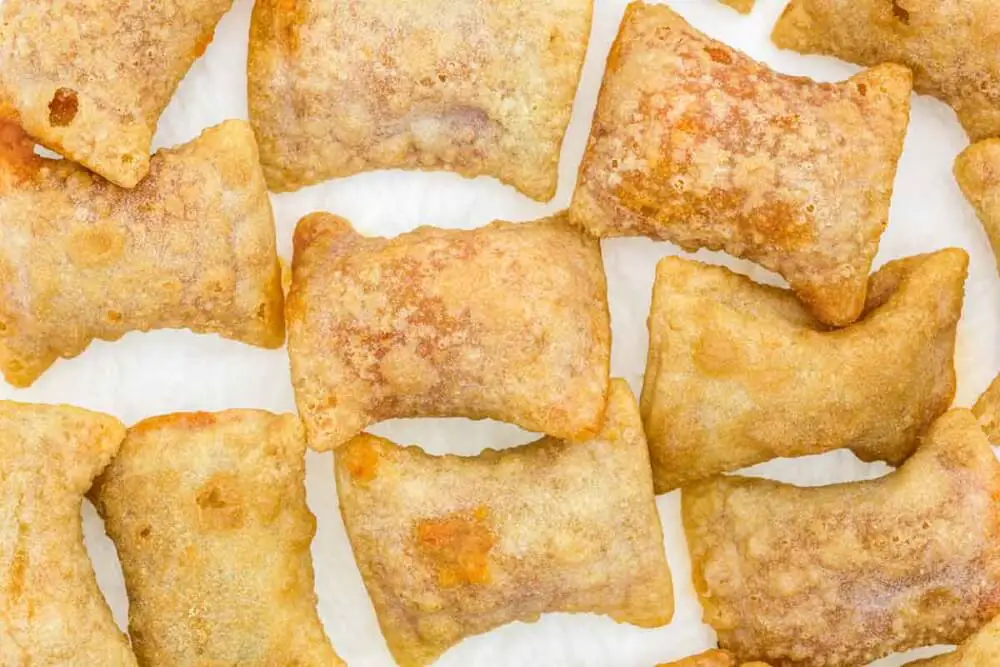 How To Make Pizza Rolls in Air Fryer: FAQ
How do you cook pizza rolls in the air fryer?
I put frozen pizza rolls in my air fryer basket and cook them in a preheated air fryer for 8 minutes at 380 degrees Fahrenheit. I turn them over by giving a shake to the basket halfway through. I don't use any cooking spray or oil.
How long do you air fry frozen pizza rolls?
I start with 8 minutes at 380°F and add 1 minute if necessary.
How long do you cook Totino's pizza rolls in the air fryer?
It takes me 8 minutes to air fry 12 Totino's pizza rolls in a single layer.
Directions for Pizza Rolls
Frozen food that has been cooked, is best not to re-freeze. Air fry as much rolls as you are able to eat.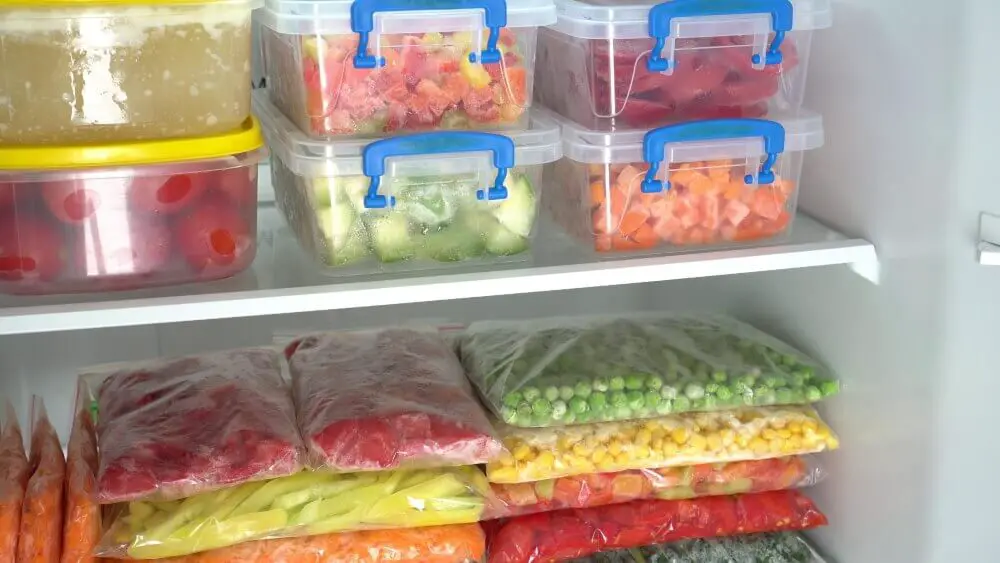 Leftover pizza rolls can be stored in a fridge in a plastic box or airtight container for 3 days. Although it seems to me that everything would be eaten up a lot faster, doesn't it?
Cooled pizza rolls can be reheated in an air fryer. To keep the crust crispy, preheat your air fryer up to 380°F and set it for no more than 2 minutes. Also, you can microwave pizza rolls at the top power. Make sure your storage container is microwave safe.
Serving Pizza Rolls
Once the rolls are done go ahead and remove them from the air fryer to a wide dish and let them cool down. Use a paper towel to absorb the excess fat. A wide dish will be handy for sprinkling. You can also put a cup of dipping sauce right on this dish.
Perfect for snacking, pizza rolls air fryer will become your favorite flavor.
Sauces for pizza rolls
Appetizer cuisine is very rich in dips, and any of them perfectly complements air fryer pizza rolls. Goldish crispy pizza rolls are awesome with any dipping sauce. Match the dipping sauce to your filling. The list is endless: delicate sour cream, sweetly spicy BBQ, sweet-and-sour pizza sauce, garlic-and-cream ranch dressing, savory marinara sauce, hot spicy salsa, etc.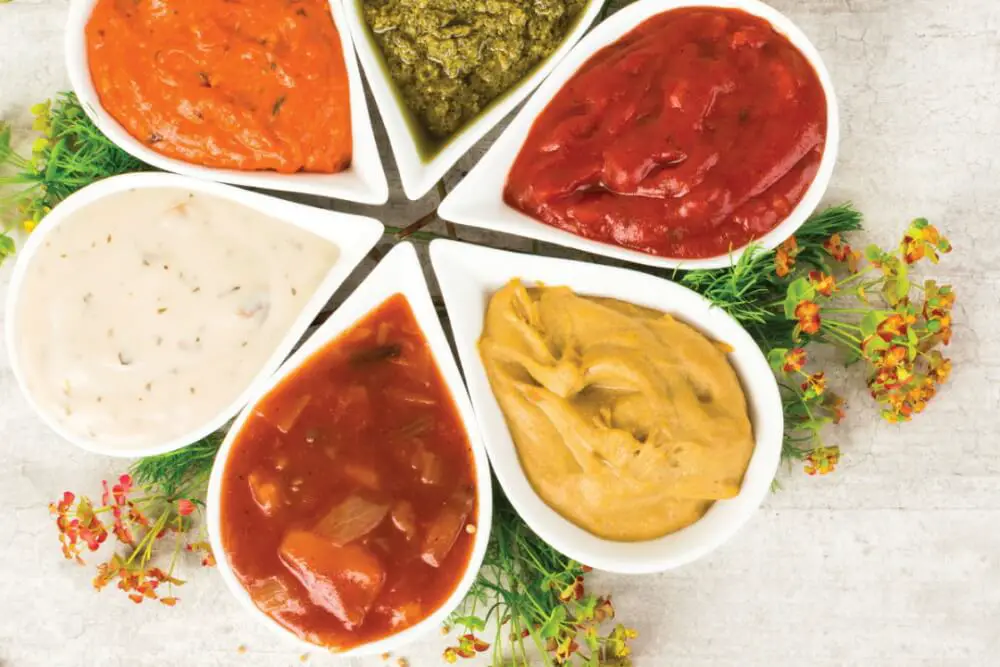 Once before, we have compared marinara sauce vs pizza sauce. Both are so good that it's hard to choose between them!
And of course pizza rolls are just made for being sprinkled on top with aromatic basil and oregano, melted mozzarella cheese, grated parmesan cheese, chopped bacon, or pepperoni. Fresh vegetables also combine well. Air fried pizza rolls let us show our creativity in cooking.
One of my favorite recipes of snack cuisine are air fryer pizza rolls with garlic butter and parmesan.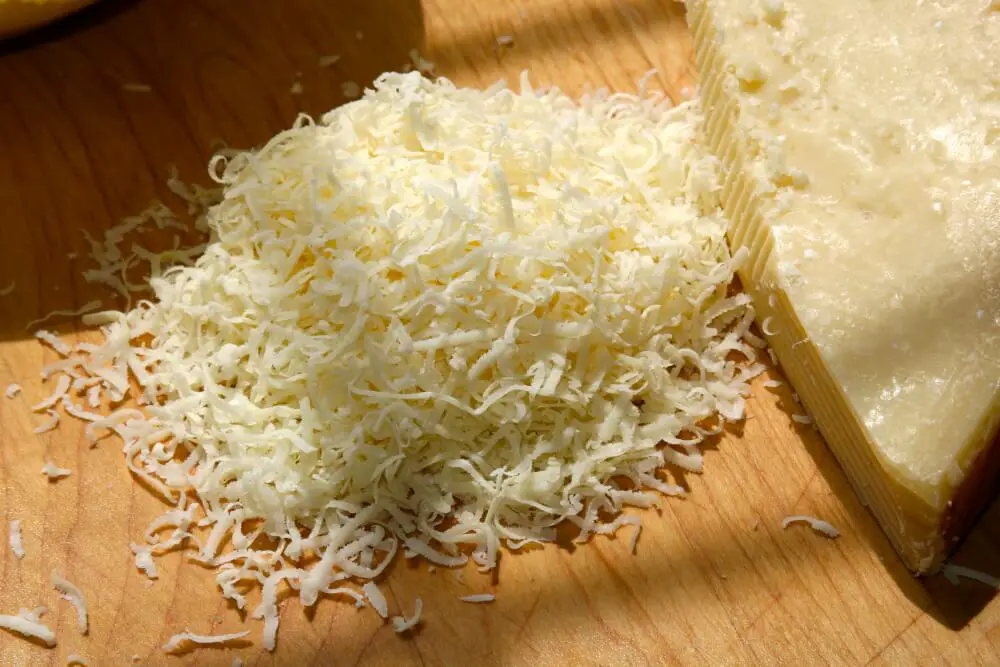 Air Fryer Pizza Rolls Recipe Card
Course: snack
Cuisine: American
prep time 1 min, cook time 7 min, total time 8 min
2 servings
Shopping list
12 frozen air fryer pizza rolls,
grated parmesan,
butter,
garlic,
crushed pepper,
salt,
herbs.
For 12 rolls I usually use 2 cloves of garlic per 30 grams of butter and a pinch of parsley.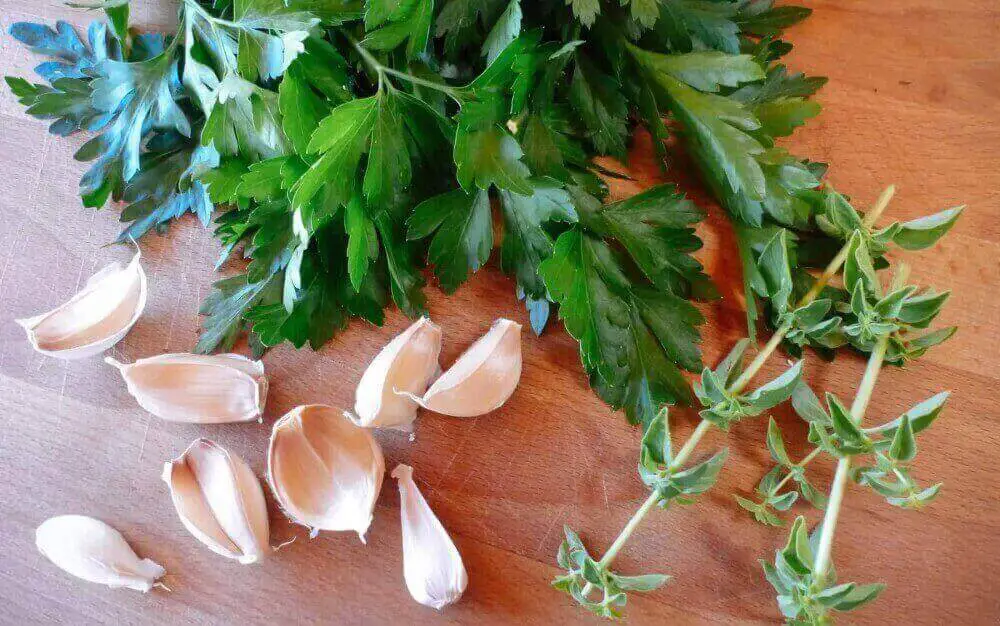 Cooking:
Preheat your air fryer up to 380 d.F.
Put the pizza rolls in air fryer basket in a single layer.
Air fry rolls for 8 minutes and shake them in halfway through cooking.
Give air fryer pizza bites cool for 1 minute and serve.
Some, such as the author of this video, prefer to put 390 degrees Fahrenheit, but in my opinion, 380 is better. I like it better when the stuffing stays inside. What do you think? Leave a comment!
For garlic butter:
While pizza bites are air frying, microwave butter to melt it. Press the garlic and mix to butter. Add pepper, salt, and herbs to your taste. Pour butter over rolls and sprinkle parmesan cheese on top. Your perfectly crispy pizza rolls are ready!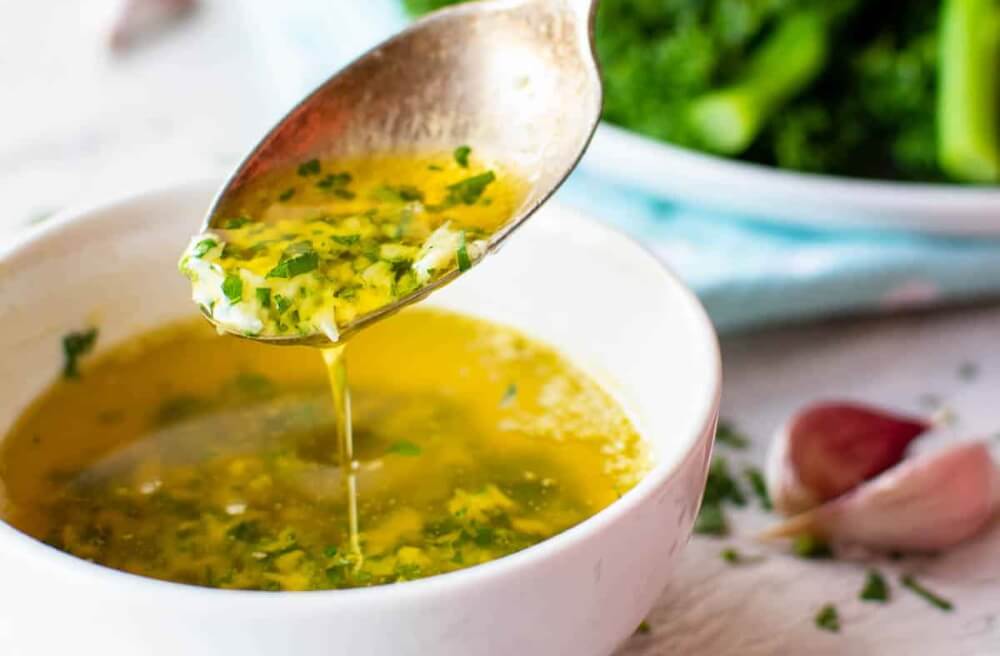 Nutrition serving for 6 air fryer pizza rolls (85g)
Nutrition calories: 220 cal, Total Fat: 8 g, Saturated Fat: 2 g, Trans Fat: 0 g, Cholesterol: 5 mg, Sodium: 380 mg, Total Carbohydrate: 30 g, Dietary Fiber 1 g, Total Sugars 2g, Incl. Added Sugars 0 g, Protein: 6 g, Vitamin D 0%, Calcium: 2%, Iron: 10%, Potassium: 4%.

Totino's by General Mills
220 calories per a serving is about 1/8th of the daily value, its really not to much. Injoy it!
More Air Fryer Recipes
Hope you will try this appetizer and be completely satisfied. It would be very interesting to know what you think about this pizza rolls air fryer recipe. Garlic butter with aromatic herbs is great, isn't it? Or maybe you've created your own homemade sauce? Share your ideas, please!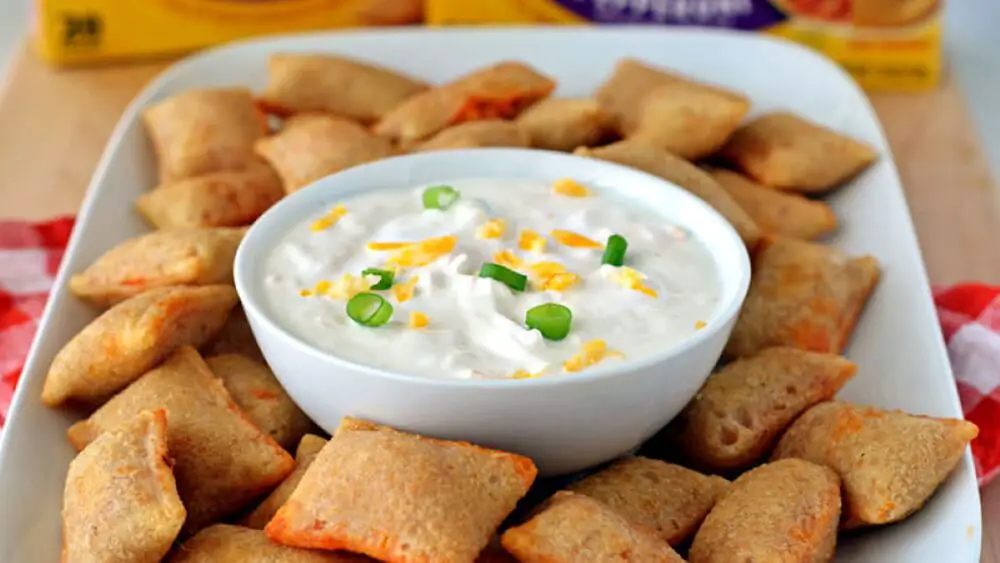 Let your air fryer delight you with the tastiest hot snacks! You can cook corn on the cob, bacon rolls, mushrooms, and even broccoli.
See you for more air fryer recipes!