The combination of crust, butter, garlic and cheese sounds delicious. So let me present to you a selection of ideas on how to make garlic bread pizza.
Since all of these ingredients are very simple, you don't need to stick to the recipe instructions. Just take these as ideas for your own culinary creativity.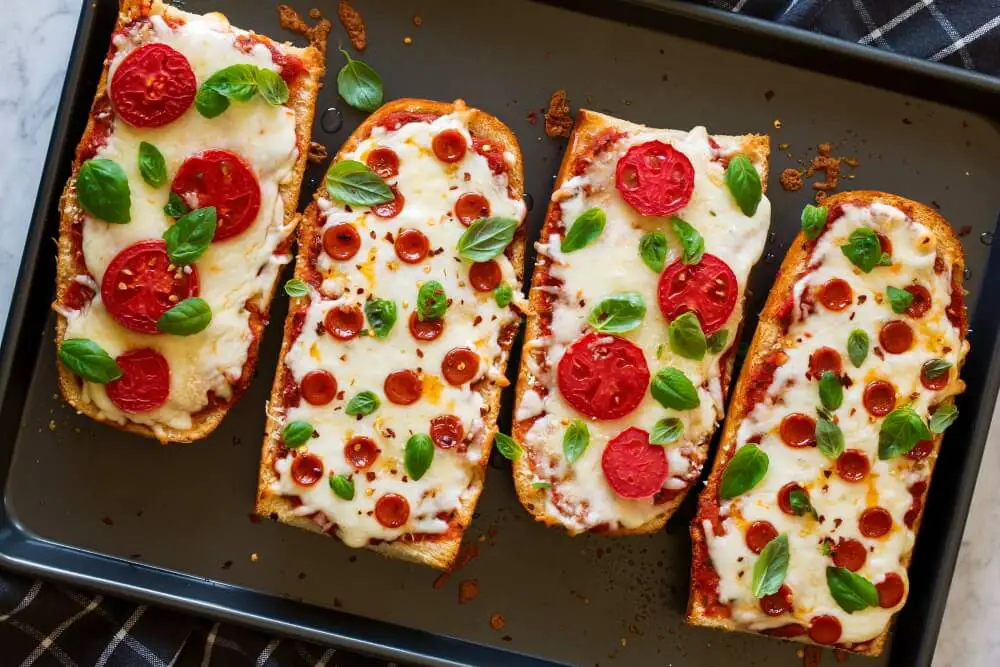 How to Make Pizza Based on Frozen Garlic Toast
For these garlic bread pizzas, you don't have to fumble with fresh garlic if the bread is garlicky enough for your taste. These recipes are the quickest, it will take you about 10 minutes from start to finish.
Each mini garlic bread pizza pizza can be made with individual toppings, although they are all done on the same base. Everyone can find their own flavor and garlic toast will become a favorite recipe for the whole family.

Making garlic bread pizza: ingredients and substitutions
To get started, stock up. First you will need a package of frozen garlic bread, such as Texas Toast or whatever you like. Also the shopping list includes pizza sauce, shredded mozzarella cheese, pepperoni, and greens.
If gluten-free bread is relevant to you, get the one you like. Lactose-free cheese also works great as a substitute. Pepperoni is substitutable for fresh vegetables, pre-cooked chicken, or any other pizza toppings with a short cooking time or prepared in advance. Note, that seafood goes great with pizzas, by the way, we have a post on this topic.
Pizza sauce works equally well from a store-bought jar or homemade. The main thing is that it should be thick enough not to moisten the bread too much. Here I leave links to posts on sauce thickness and how pizza can go undercooked because of excess moisture.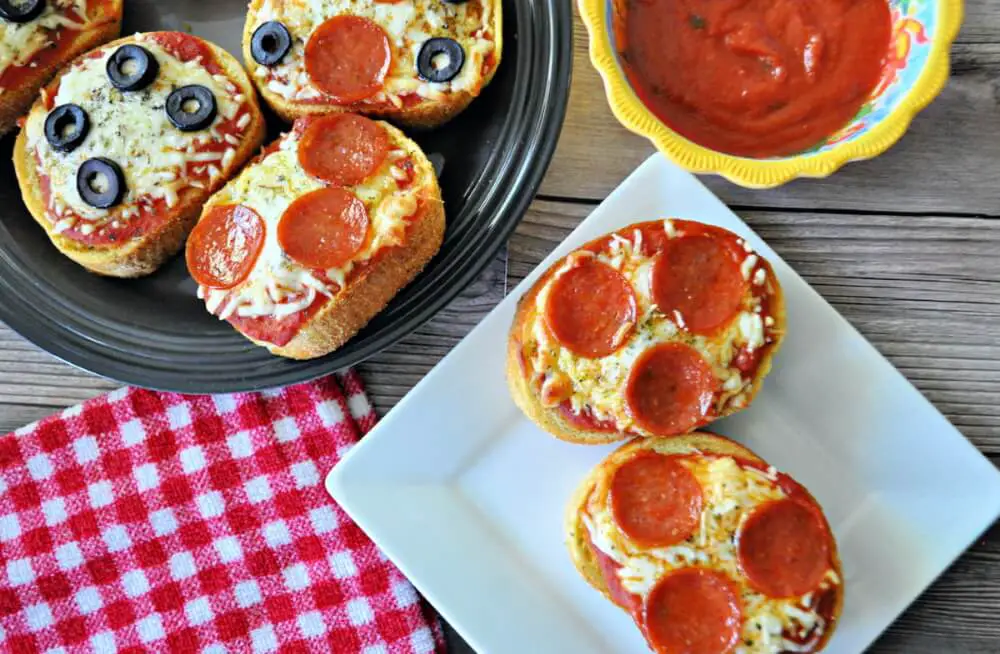 Garlic bread pizza: cooking process
The cooking process is so simple that it can be entrusted to a little kid. I'm serious by the way, all you have to do is preheat the oven to 375, put the baking sheet in and take it out. To avoid flaking off the baked cheese later, line a baking sheet with parchment.
Top a slice of garlic texas toast with the pizza sauce. Then cover the sauce with mozzarella and place slices of pepperoni or your favorite pizza toppings on top.
Keep to the baking time recommended by the garlic bread manufacturer. It's usually 5-8 minutes, depending on your oven. No pre-defrosting is necessary.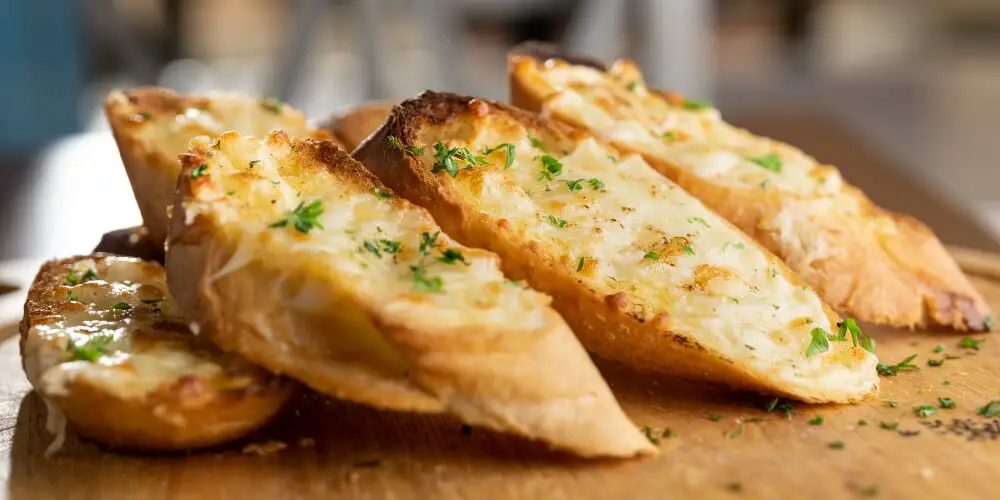 Tip for extra crispy crust
If you're the kind of person who's crazy about crumbly crispy crusts, prebake the garlic bread slices before you spread the sauce and place the toppings. Literally three minutes on one side and two minutes on the other side should be enough.
After this prebaking, already top the sauce and layer the toppings. This way your bread will be more toasted and crispy. As an option, for the first attempt, prepare half of the slices with prebaking and the other half without.
Fresh parsley and basil are great decorations for serving. Garlic toast pizzas are a great option for gathering over a pizza night.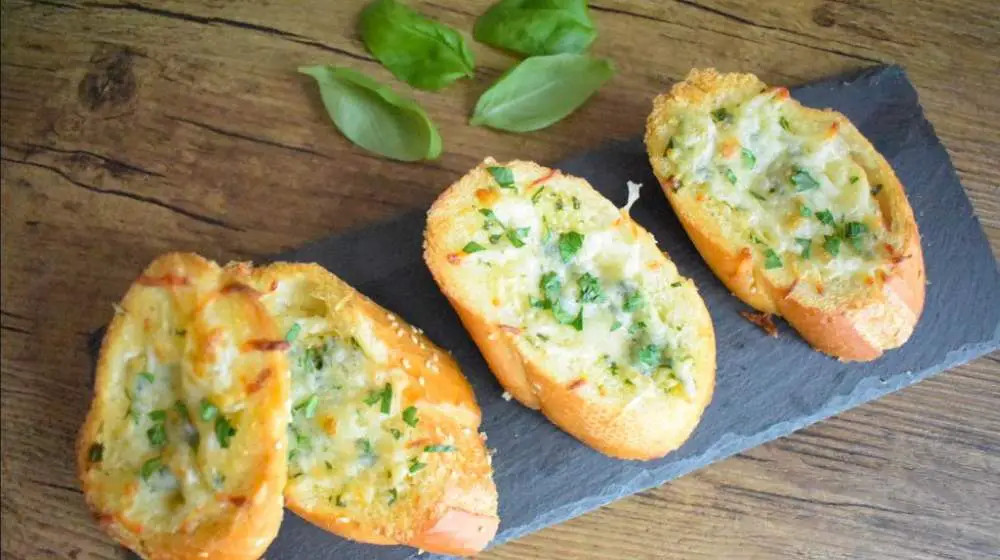 How to Make Garlic Bread Pizza from a Loaf of French Bread
There are hundreds of hot sandwich recipes, but garlic bread pizza is something especially delicious. This recipe will take a few minutes longer than the frozen garlic bread pizza, but it's worth it.
This garlic bread pizza involves making garlic butter. That allows you to adjust the garliciness, so to speak, of your bread pizza.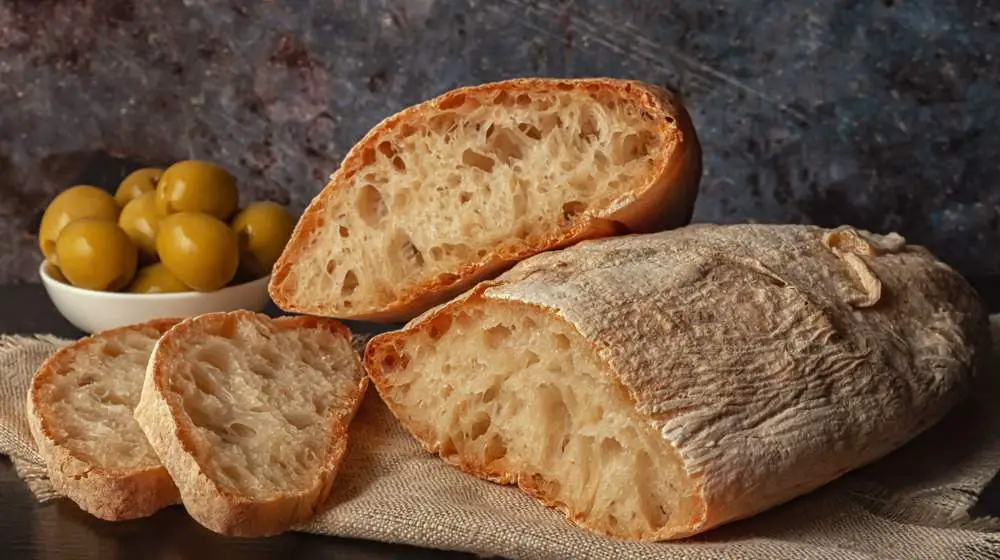 How to make a garlic baguette pizza: ingredients and substitutions
You've already seen the baguette mentioned in the title, haven't you? Yes, you will definitely need French bread; Italian ciabatta will also do. Purchase a long loaf that is easy to cut lengthwise.
Keep on making the shopping list. You will need: unsalted butter, garlic, parsley, pizza sauce, your favorite toppings, and mozzarella cheese. Fresh parsley is preferred, but dried will do. Fresh garlic can easily be substituted for dry powder.
Alternatively, use regular sandwich bread. Make light notches on the toast into 4 triangles to be easier to eat.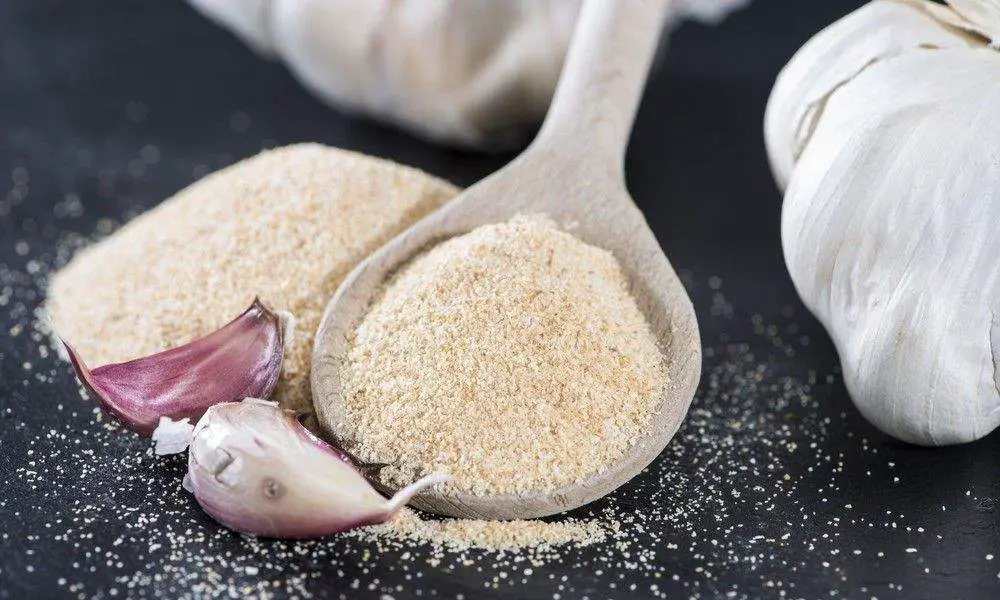 Making garlic butter
Set the oven to preheat and proceed with the garlic butter. Combine in a small bowl butter, crushed garlic, a spoonful of parsley, and a pinch of salt. Stir until completely homogeneous. Give the butter time to absorb all the flavors and aromas.
Adjust the level of garlic starting with two cloves per 1 stick of butter, equal to 8 tablespoons and then orient to your taste. This recipe doesn't require melted butter, room temperature is enough. Store the leftovers in the refrigerator or freezer as usual.
I'll share my recent finding on how to peel garlic quickly and easily. You will need a primitive silicone tube, in which you just need to roll the cloves. Maybe you've been using one for a long time, but that was new to me. I used to do it by shaking, but that can be very tedious.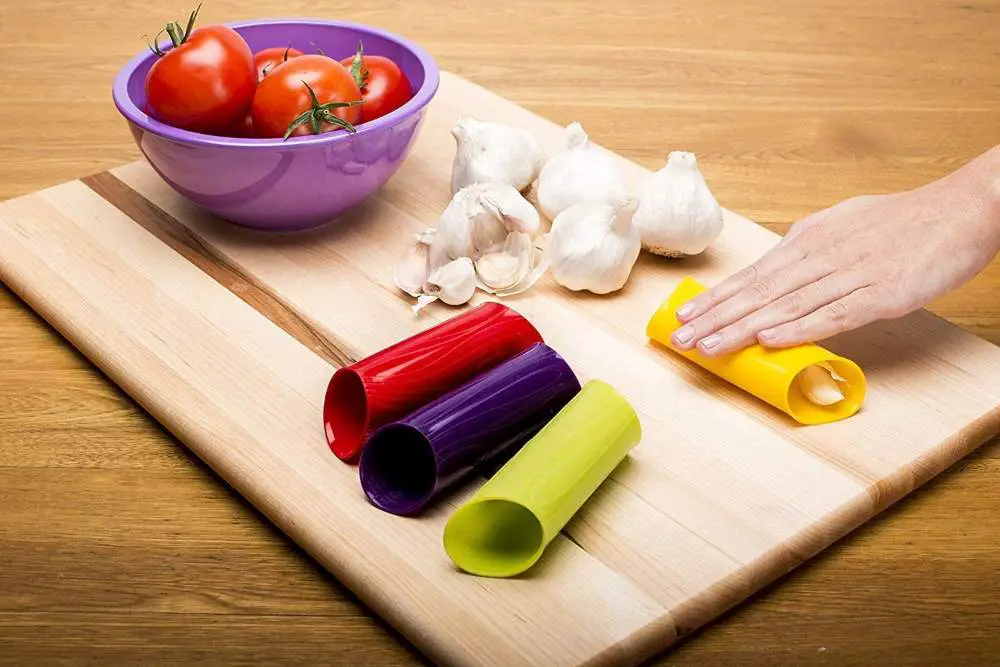 Cooking garlic baguette pizza
Cut the loaf lengthwise and spread the garlic butter on the slice. Bake for about 5 minutes at 400 degrees on a parchment-lined baking sheet. When time is up, remove to further transform the garlic toast into a pizza. Restrain yourself from biting off a piece beforehand.
Cover the toast with pizza sauce, follow with mozzarella and your preferred pizza toppings. Continue baking until cheese is melted. When this is done, cut into portioned slices, garnish and serve with dipping sauce. Voila, your cheesy garlic pizza bread is ready.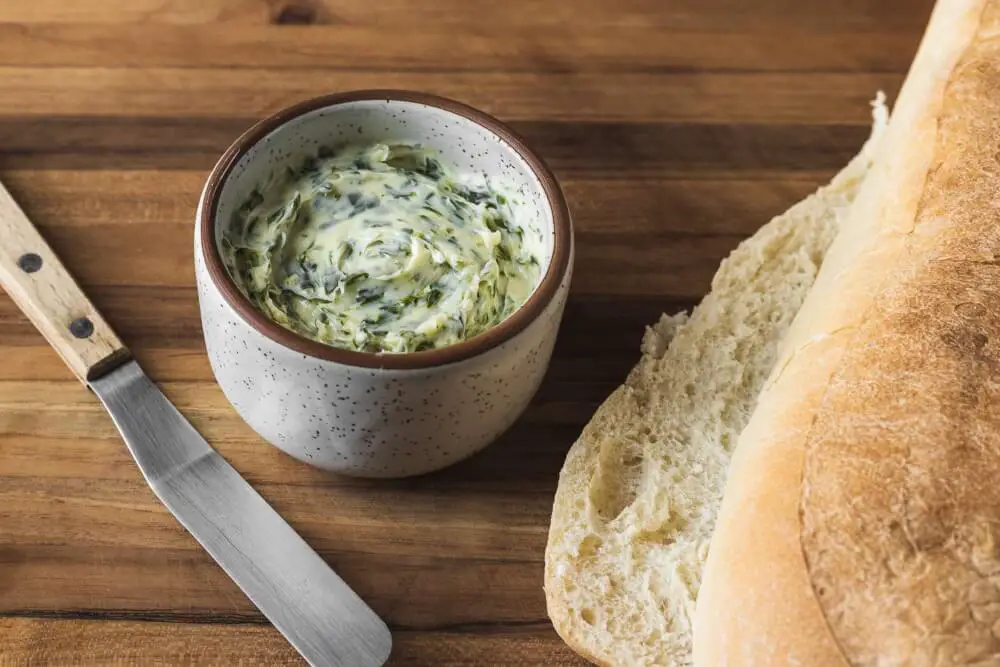 Tips for storage and reheating
Although this recipe is already quick, you can make it even faster. Just make enough garlic butter and parsley to keep in stock. Make several portions in advance and store in the freezer for up to three months.
If you have overestimated your appetite and made more than you could eat, store the garlic toast pizza in the fridge for up to two days. Reheat in the oven or air fryer, note the air fryer is usually quicker.
To me, it's too yummy to be left out. When we got together with friends for dinner, every last crumb was eaten. By the way, the pizza garlic bread was accompanied by tomato slices.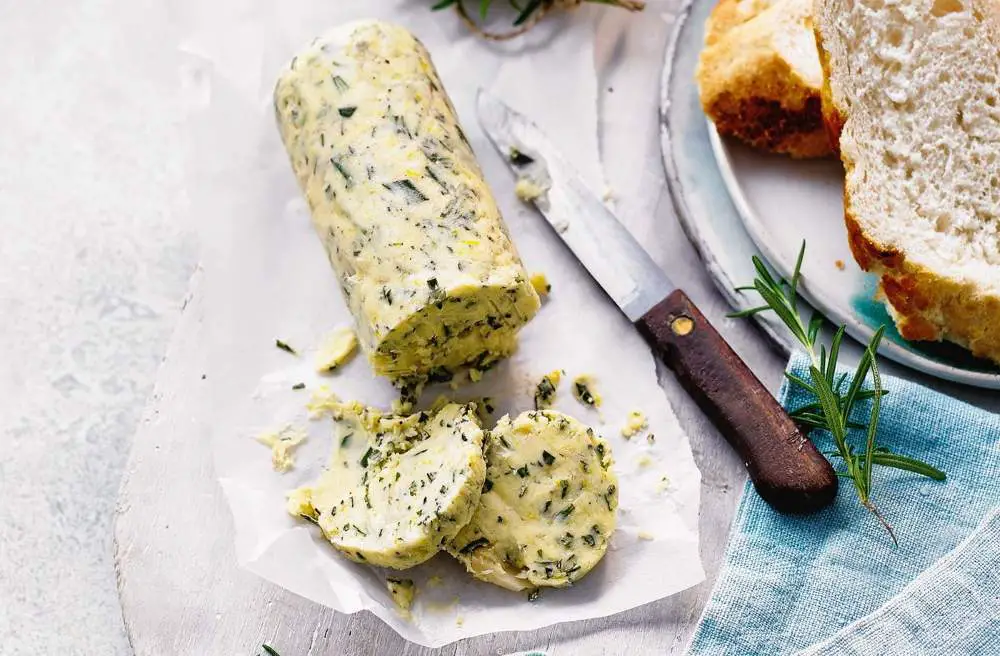 Recipes with Pre-made Pizza Dough
Moving on, let's continue with pre-made dough for pizza or bread. This can be either store-bought dough or homemade, you still get a ton of options. You are free to make a thin or puffy crust, make a cheese pie or cheese sticks.
Topping options
The garlic flavor works with many pizza toppings, for example:
pepperoni, bacon, ham, sausages, chicken,
seafood and fish,
mushrooms, paprika, tomatoes,
olives, basil and any herbs you like.
Anything with a cooking time longer than the dough must be prepared in advance. Trust me, eating undercooked pizza is not good for you. It can cause serious health consequences.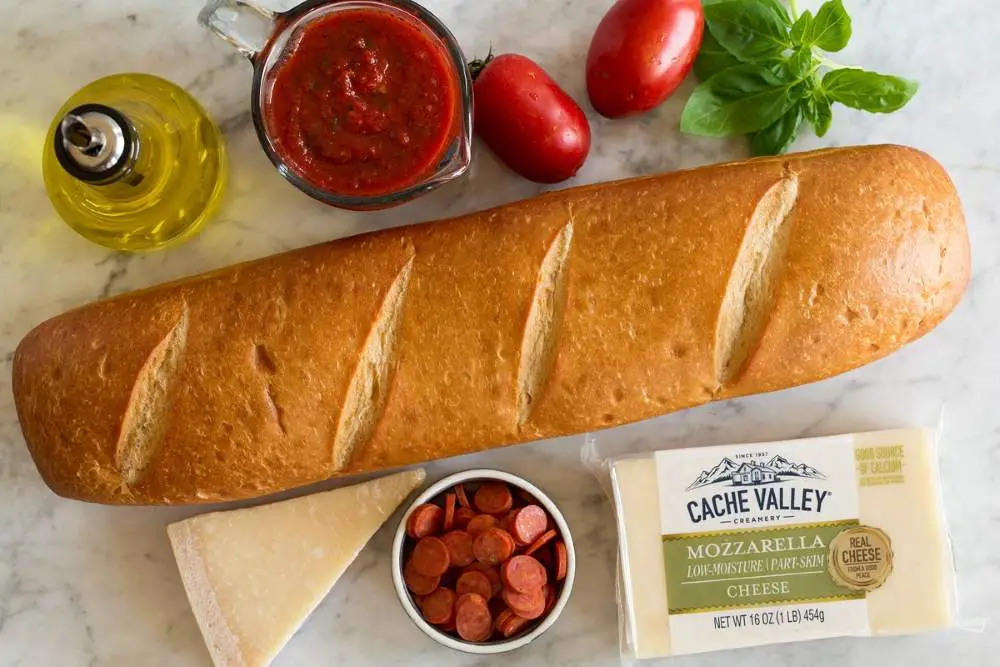 Cheesy garlic bread sticks
If you have prepared pizza dough, whether purchased or homemade, you will make tasty cheese sticks in 15 minutes. Let's jump right to the recipe card.
Roll out the pizza dough onto a 12-inch pizza base. Take the two tablespoons of garlic butter from the recipe above and melt it, then brush you pizza base with melted garlic butter.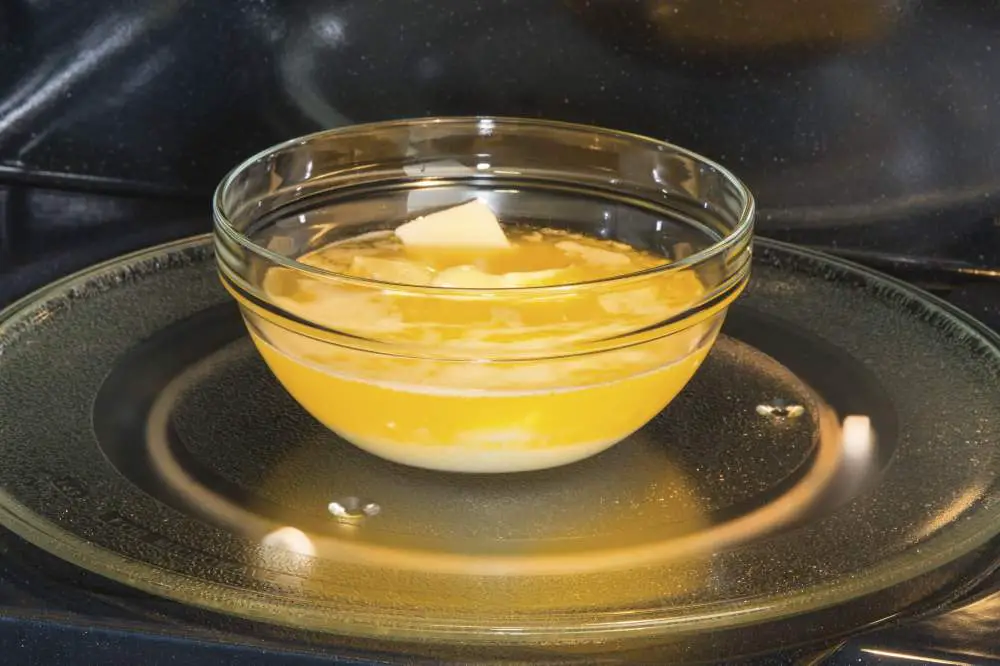 Melting the butter and chopping the garlic
The garlic should be finely minced, the less the better. I'll tell you why this is important. The finer the garlic is chopped, the faster it gives off its flavor to the butter.
To make the butter flavorful, you have two ways. The first way is to mix the garlic with room temperature butter and let the mixture stand for at least an hour to soak in the flavor.
The second way is to melt the butter along with the added garlic. The warmth will allow the garlic to release its flavor more quickly. You'll get the butter that you can't smear with a knife, only dab with a brush. But as a result you will save time.
So, if you melt the butter including the garlic, you are in a sense precooking it. So chop it up well.
Toppings and baking
Now it's time to turn on the pizza stone oven to preheat. If you don't plan to use a pizza peel, stock up on parchment.
After applying melted butter and garlic, layer mozzarella and parmesan cheese on the dough. Bake for 8-10 minutes at 500 degrees. When time is up, pull out and cut your pizza garlic bread
into strips of two or three bites.
Basically your garlic bread sticks are pretty delicious by now, but if you feel like baking some more, drizzle with olive oil and put it back in the oven for 1-2 more already after slicing. Fresh basil and tomatoes make a lovely addition to this great recipe.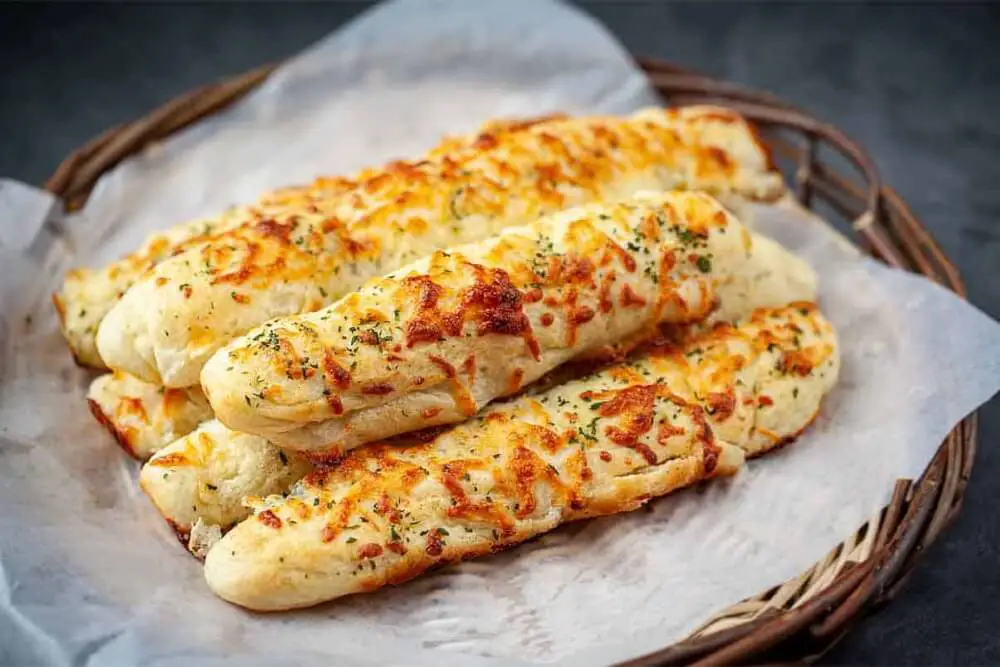 Garlic mozzarella bread
The garlic mozzarella bread is exactly the same as the sticks recipe in terms of ingredients and baking time. The appearance of the dish will change slightly.
When you have a round layer of dough, make thin and light cuts vertically and horizontally, so that a cellular pattern is formed. Insert thin slices of cheese into each cut, and sprinkle parzmezan on top.
Serve whole, because every cell of this garlic bread can be taken with your fingers and sent immediately into your mouth. To balance out your dinner, garnish with a salad of fresh greens and vegetables.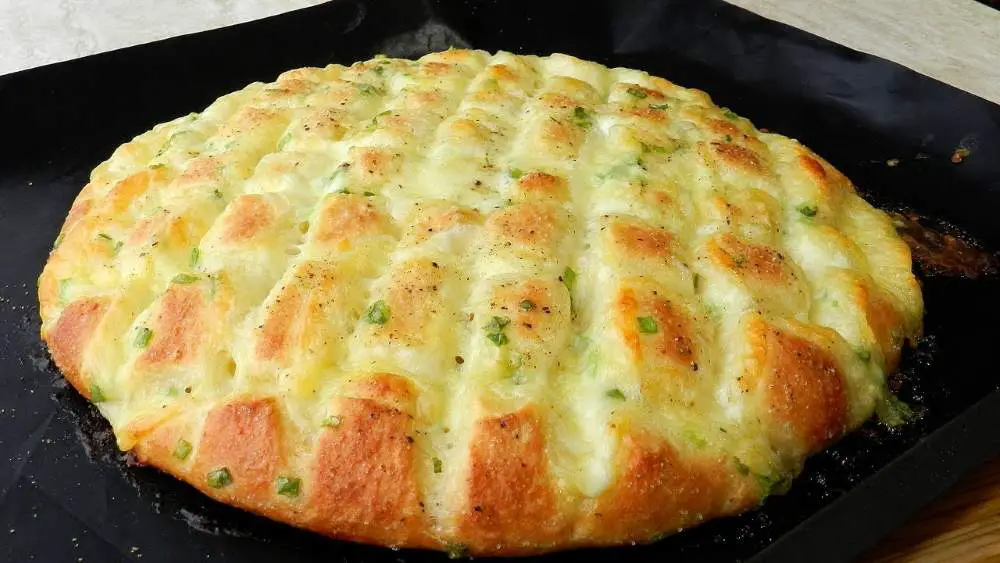 FAQ
Do you cook garlic before putting it on pizza?
I don't pre-cook garlic because it cooks enough in the pizza. The only thing I do is melting the butter along with the garlic to better infuse the butter with flavor.
What is garlic sauce for pizza made of?
The garlic pizza sauce is made with unsalted butter, minced garlic, and fresh parsley. Season with salt and pepper to your liking.
How pizza is made step by step?
Garlic sauce pizza is made just like regular pizza, just substitute pizza sauce for the garlic sauce. If you don't feel like doing the dough, take a loaf of french bread and spread it with butter and fresh garlic. The easiest pizza option is based on Texas toast.
Can I use bread dough to make a pizza?
Yes, of course, pizza dough can be substituted for bread dough. Light and fluffy bread recipes like Italian Ciabatta or French Baguette are great.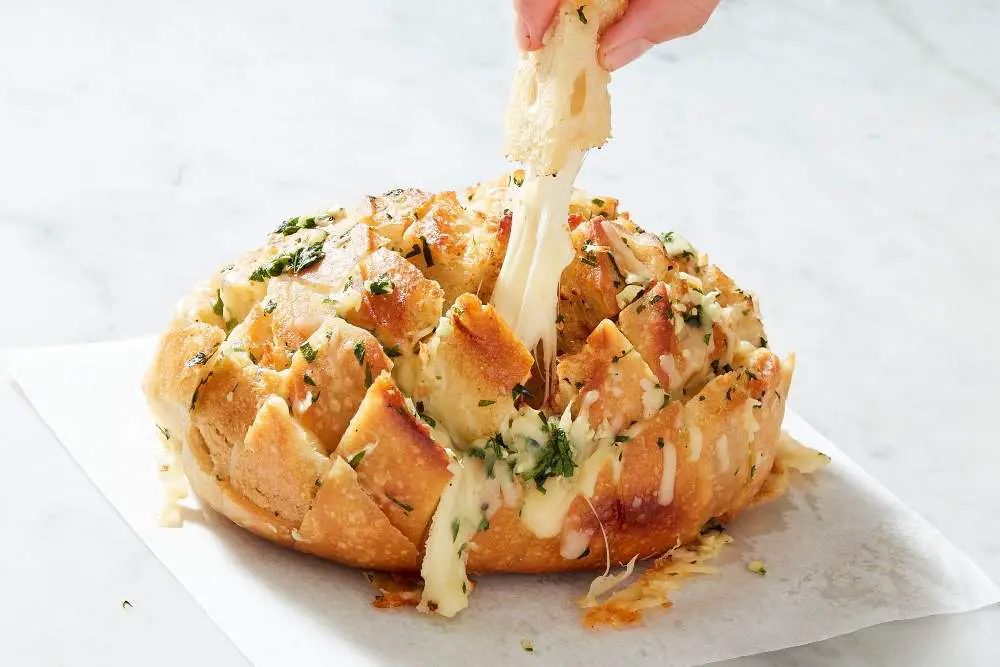 Final Words about Garlic Bread Pizza
Garlic bread pizza is a great family-friendly recipe. The fresh and rich garlicky cheese flavor can make a snack or a full dinner. The variety of toppings allows you to bake garlic bread pizzas as often as you wish.